Printable Post-It Notes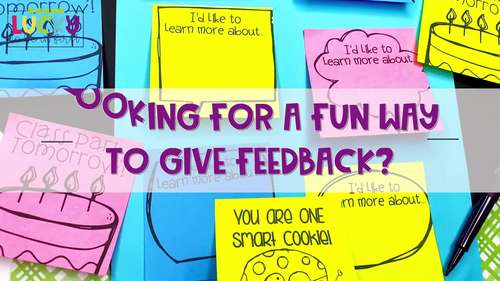 ;
What educators are saying
This is a great resource to provide positive reinforcement! Easy to prep and have on hand to give out throughout the day! !I can't wait for my students to receive them! :)
These sticky notes are such a great and SIMPLE reward that mean SO much to the students! So easy to print and use!
Description
Printable Post-It Notes are a fast way to praise your students!
As teachers, we love to praise our students for their hard work! Use these printable post-it notes to quickly and easily give your students a boost!
These print & go templates are a huge time-saver when you want to say a quick "way to go!"
Check out the preview to see exactly what's included!
Printable Post-Its include:
• You Really Shine
• Write On!
• You Are Sweet!
• Hot Dog...You've Got It!
• Zoom! You're a Fast Learner!
• Love This!
• Grinning Good Work!
• You Are One Smart Cookie!
• Look Who Get's It!
• You've Got the Write Stuff
• Your Work is Magical
• This Work is Out of This World!
• You are Dino-Mite
• I Absolutely Adore...
• Note-able Work
• Color Me Happy
• Bee-utiful Work
• You Toad-ally Did Great Work!
• You're Super Star
• You're a Star
Love these? Check out Printable Post It Reminders! 
Slainte,
☘️ Molly
Lucky Learning with Molly Lynch
Looking for more great products?
⭐ Thank You Notes for Students & Parents
Connect with Lucky Learning with Molly Lynch:
Be the first to know about my new discounts, freebies, and product launches
Report this resource to TPT