Progress Monitoring for IEP Goals | Assessments & Data Bundle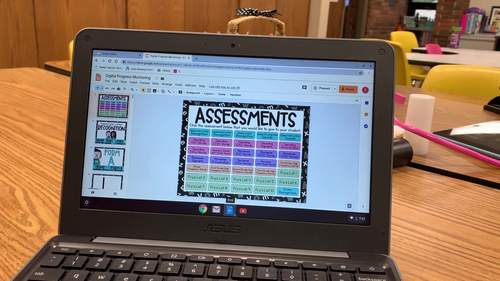 ;
Products in this Bundle (3)
Description
Make progress monitoring for RTI and IEP goals easier with these pre-written goals that make data collection a breeze! You'll get two forms to assess letters, sounds, decoding, fact fluency, basic computation, and MORE.
Progress Monitoring for RTI and IEP goals can be difficult and requires consistent, simple measures for gathering data. Each of these progress monitoring data collection pages have goals that are pre-written to align with tracking sheets that are incuded. These progress monitoring forms allow me to progress monitor in minutes!
Topics include:
Phonics, Word Recognition, Fluency, and Comprehension
Letter Recognition
Letter Sounds
CVC Words
CCVC Words
CVCC Words
Digraphs
Bossy R
CVCe Words
Vowel Teams
Pre-Primer Dolch Words
Primer Dolch Words
First Grade Dolch Words
Second Grade Dolch Words
Third Grade Dolch Words
Fry's 1,000 Words
Words Per Minute
Fiction Reading Comprehension Questions
Nonfiction Reading Comprehension Questions
Main Idea and Key Details
Basic Math Skills
Number Recognition
Verbal Counting
Counting within 10
Addition without Regrouping
Addition with Regrouping
Subtraction without Regrouping
Subtraction with Regrouping
Multiplication
Long Division
Fact Fluency
Looking for more special education help?
Progress Monitoring Tracking Sheets
RTI & IEP Progress Monitoring Data Collection Forms {Behavior Edition}
Report this resource to TPT