Project Based Learning Johnny Appleseed | Community Service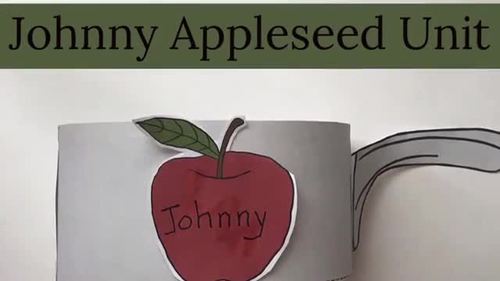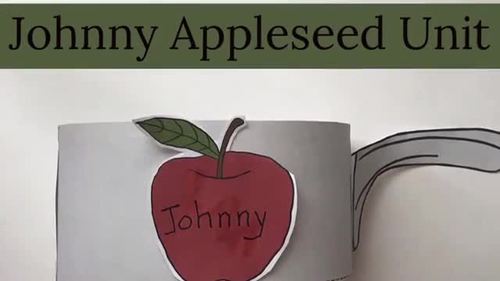 Created By
Special Treat Friday
You can add an interactive layer to this PDF and assign it to your students through Google Classroom.
Learn more
Also included in:
In this Project Based Learning Science and Social Studies Bundle you will have what you need to teach using PBL this year! Creating these units are time consuming for any teacher and this bundle will save you hours and hours of work, planning and your time. It includes a Plant Unit, Solar System Uni
Product Description

Standards
This Project Based Learning Unit, PBL, is an inquiry based step by step unit that uses Johnny Appleseed and his impact on the world to help students make a difference in their school and community. Students work together on a Legacy Project and present it to an audience.
This is an all inclusive PBL Unit that includes step by step lesson plans, informational writing unit on Johnny Appleseed, inquiry based community service project that shows the impact of being a citizen even as a child and has the class working together using 21st learning techniques. It includes numerous other activities as well. The most important part is that it is differentiated for 3 levels. This unit is perfect for 1st grade.
Step by Step Lesson Plans for over 18 days. These lesson plans guide the teacher and students through each lesson.
Project Based Learning Inquiry where students work together to figure out the solution to their problem
Real Life Situations and students get to figure out how to solve them to make their school or community a better place
Opportunities to make a difference in their school
Group Work and Research where students use 21st century skills to learn
Final Project Presentation Activities and Instructions
Speaking and Listening Practice and Opportunities
Rubrics designed specifically for this project
Informational Writing Instruction activities that is also differentiated per level
Various Johnny Appleseed Day Ideas that can be done separately
Discussion Questions
Differentiated Activities and tips throughout the unit to accommodate each type of learner
Small Group Activities where students are given real life jobs to work together to complete a project
Citizen Activities
Johnny Appleseed Craft where they make his cooking pot hat
Graphic Organizers to help with the Writing Project and the final legacy project
All the lessons are Interactive Lessons where students are not sitting and doing worksheets
Sample Anchor Charts to use
Applesauce Recipe that can be made in class with the students
Besides the main project the students will spend a total of 4 weeks (more or less) learning about Johnny Appleseed, doing community service around the school, informational writing, going through the writing process, learning about being a citizen, learning about facts, drawing, making crafts, making applesauce, singing and participating in interactive learning.
What is Project Based Learning?
This unit is based off of using PBL, Project Based Learning. PBL is a student centered learning model in which students work on a project for an extended period of time. I. It integrates math, technology, social studies, ELA and writing.
If you would like to see how this looks in your classroom, check out our blog article.
If your interested in this unit without the legacy project, click here for just the Johnny Appleseed Activities.
Don't forget that leaving feedback earns you points toward FREE TPT purchases. I love FEEDBACK!
Also, follow me and be notified when new products are uploaded. Sometimes new products are on sale the first 24 hours that they are uploaded. It pays to follow!
As always, please contact me with any questions.
Thank you so much,
Special Treat Friday, Heather McKinsey
Log in
to see state-specific standards (only available in the US).
Present information, findings, and supporting evidence such that listeners can follow the line of reasoning and the organization, development, and style are appropriate to task, purpose, and audience.
Write routinely over extended time frames (time for research, reflection, and revision) and shorter time frames (a single sitting or a day or two) for a range of tasks, purposes, and audiences.
Draw evidence from literary or informational texts to support analysis, reflection, and research.
Develop and strengthen writing as needed by planning, revising, editing, rewriting, or trying a new approach.
With guidance and support from adults, recall information from experiences or gather information from provided sources to answer a question.
Answer Key
Included with rubric
Report this Resource to TpT