Project Based Learning Math and Research - Run a Pizza Restaurant Activities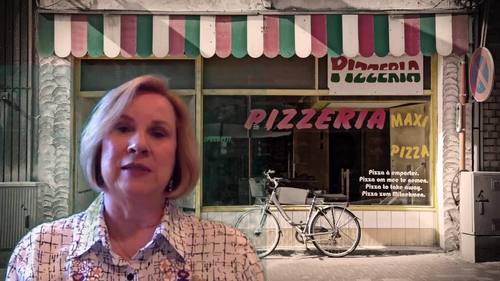 ;
What educators are saying
I loved having this activity for some of my gifted students. It was a great way to enrich them with real world situations!
I used this resource with great success with my ELL class! It was my first time using PBL, and the response from my students was very positive!
Also included in
PROJECT BASED LEARNING (PBL): ECONOMICS BUNDLE : With this pbl ideas bundle, students learn about entrepreneurship, and economics. These student-centered PBL units incorporate collaboration and differentiation by providing student choice. The real-world challenges require students to use inquiry, cr

Price $35.89

Original Price $38.75

Save $2.86

This Project Based Learning bundle includes over 50 different units for the whole year and a set of PBL essential elements posters. These PBL units incorporate 21st Century skills with challenging, engaging, and creative activities. There are lots of opportunities for differentiation and technology

Price $150.00

Original Price $288.44

Save $138.44

This Project Based Learning bundle includes 10 different math and economics units to use throughout the whole year. These PBL units incorporate 21st Century skills with challenging, engaging, and creative activities. There are lots of opportunities for differentiation and technology integration.IN E

Price $42.17

Original Price $56.00

Save $13.83

Do your students need extra practice with one and two-digit multipliers, decimals, and working with money? I've combined six different engaging multiplication resources to reinforce skills. The resources include digital escape rooms, project-based learning, restaurant menu math, board games, and mor

Price $19.00

Original Price $26.69

Save $7.69

Inspire budding entrepreneurs with this Economics Project Based Learning Bundle! In these PBL units, students will go through all the steps of opening their own restaurants. Your students will love the variety in this bundle!This PBL unit incorporates 21st Century skills with challenging, engaging,

Price $45.00

Original Price $50.75

Save $5.75
Description
Everyone loves pizza! Your students can open and run their own pizza restaurant. This student-centered project based learning math and research unit incorporates collaboration and differentiation by giving student choice. This OPEN A PIZZA RESTAURANT real-life challenge requires students to use inquiry, critical thinking, and their creative minds during the high-interest cross-curricular [math, social studies, ELA] activities. Students integrate digital learning into the project as they investigate cultures, diversity, and complete their final product. These young entrepreneurs will learn about basic economics as they complete the project based learning project.
This PBL Open a Pizza Restaurant unit incorporates 21st Century skills with challenging, engaging, and creative activities.
IN THIS UNIT:
I Wonder - asking questions
Take a survey to learn about favorite pizza toppings. Record results
Choose a name, logo, and slogan for your pizza restaurant
Design a store front (use my template or design your own)
Create your own business plan (company overview)
Interview an owner or manager of a pizza restaurant
Design a flyer to advertise your pizzeria. (This can be done on the computer or on a blank sheet of paper.) Make sure to include important info about your restaurant.
Create coupons for your pizza restaurant.
Plan a menu for your business. – Students can even create their own design after using this template as a rough draft. Learn about the history of pizza and compare menus of different pizzerias.
Plan social media for your pizzeria.
Create your own pizza.
Mini-pizza recipe – can be used for culminating activity with parents.
Use a spreadsheet to take orders.
Word problems (use my menu to answer the questions
Pizza Game

Teachers love this activity because it can easily be adapted for enrichment or gifted students in other grade levels.
TEACHERS LIKE YOU HAVE SAID...
⭐️⭐️⭐️⭐️⭐️ "A-MAZ-ING! I cannot wait to try this! Very comprehensive and I love all of the elements from creating your own pizza store with logos and marketing it. My son (who is in another Grade 5 class) asked if he could join my class when we do this lesson. That's how good it is."
⭐️⭐️⭐️⭐️⭐️ "Fun unit with ample opportunities for creativity and flexibility. It is a great way to tape into those "collaborative/group" skills that all students benefit from using an idea of a "real world problem" is truly interesting."
⭐️⭐️⭐️⭐️⭐️ "This was the culminating project for a unit on economics with my students. I did adapt it a little, but we really enjoyed using all the resources, making pizza and creating a business where we sold items to the school! Money handling, making change, being a cashier, taking orders, helping set up, marketing, all kinds of positions were held. The students used teamwork and loved using their imaginations to create their businesses."
*******************************************************************
YOU MAY ALSO LIKE…
→ Project Based Learning Growing Bundle
→ Project Based Learning Units
→ Project Based Learning Digital Interactive Notebook
*******************************************************************
Copyright © Sweet Integrations. All rights reserved by the author.
Permission to copy for one classroom only. You can purchase additional licenses if more than one classroom uses the product.
© 2015 Google and the Google Apps are registered trademarks of Google Inc.
*******************************************************************
Follow Me for sales, product launches, and FREE resources.
*******************************************************************
Drop by my blog, Sweet Integrations for more ideas for your classroom!
Report this resource to TPT
Standards
to see state-specific standards (only available in the US).
Read closely to determine what the text says explicitly and to make logical inferences from it; cite specific textual evidence when writing or speaking to support conclusions drawn from the text.
Read and comprehend complex literary and informational texts independently and proficiently.
Write informative/explanatory texts to examine and convey complex ideas and information clearly and accurately through the effective selection, organization, and analysis of content.
Write narratives to develop real or imagined experiences or events using effective technique, well-chosen details, and well-structured event sequences.
Conduct short as well as more sustained research projects based on focused questions, demonstrating understanding of the subject under investigation.