Project-Based Learning Planning Template {Printable and Digital Option}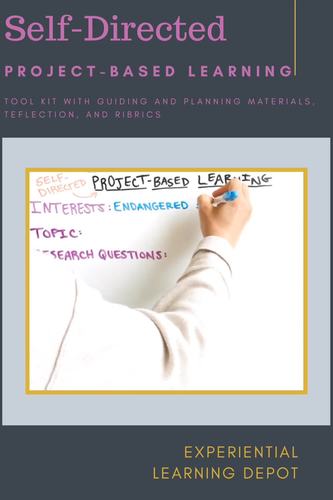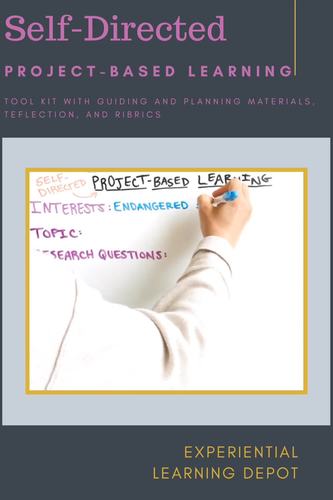 Created By
Experiential Learning Depot
 Digital Resource for Students
The Teacher-Author has indicated that this resource is made for device-based learning.
Also included in
This self-directed tool kit bundle is Google Apps™ compatible. This bundle currently includes a printable AND digital version for all of the tool kits included. The digital version of each tool kit can be assigned to students via Google Classroom™ where students can add, edit, and share their conten

This bundle includes all of the templates and guiding materials for personalizing the project-based learning experiences. Students collaborate with their teachers to create a personal learning plan that considers their interests, needs, challenges, strengths, learning gaps, skills, etc. Students the

This bundle includes several tool kits for learning experiences that promote 21st-century skill-building in addition to growth in content knowledge. The bundle includes guiding materials for teacher-designed or student-designed project-based learning, problem-based learning, making/design thinking,
Product Description
This project-based learning tool kit includes planning templates for high school project-based learning. The templates guide teachers in creating project-based learning experiences and/or students in self-directed project-based learning experiences. It is Google Apps™ compatible. This resource includes a printable AND digital version. The digital version can be assigned to students via Google Classroom™ where can add, edit, and share content with you. No printing necessary.
This product is a package of everything you need to implement student-directed, project-based learning in your classroom. All of the templates necessary to complete a PBL project from start to finish are included here. This package is useful for teacher-assigned projects that are aligned with the standards as well as purely authentic project-based learning, where students design their projects on topics of interest. This product is for those looking to move toward a student-centered, inquiry-based learning environment.
Product Includes:
1) Instructions for implementing this product
2) Project final product and authentic presentation options - blank template for instructor use
3) Community expert form
4) Personal project plan (includes atemplate for project goals, deadlines, and tasks)
5) Project reflection
6) Blank project proposal - generic proposal for any student-directed project topic
7) Project plan checklist
8) Generic project-based learning rubric
9) Student-generated rubric template (blank template for student-created rubrics)
10) Category and levels of mastery word banks for student-generated rubrics
If you like this product, check out these other related products from Experiential Learning Depot:
Follow Experiential Learning Depot and on this product. A sincere thank you for your business. Feel free to contact me through email at any time with questions on this product - experientiallearningdepot@gmail.com
For more experiential learning tips, resources, freebies, etc. visit my blog, experientiallearningdepot.com
Terms of Use:
Thank you for using this product! Experiential Learning Depot owns the copyright to this resource and you are being licensed as a single user of this product. You may use this product for multiple classrooms and reference the product in blogs, seminars and/or workshops. You may not remove Experiential Learning Depot from the resource, give the product away for free, sell the files, make copies for unlicensed users, or gain access to the resource through means of any of the previously listed methods. Thank you again for using this product! Please reach out if you have questions or comments about this resource. Come visit us again soon!
~ Sara S.
Report this Resource to TpT