Project-based Math Library 3rd-5th Grade Bundle | Math PBL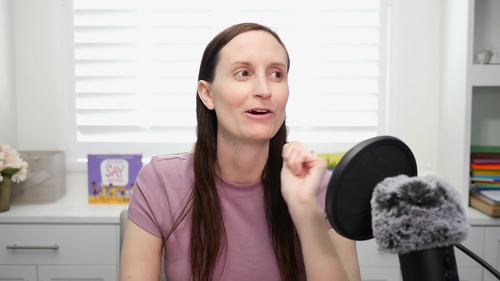 ;
Includes Google Apps™
This bundle contains one or more resources with Google apps (e.g. docs, slides, etc.).
Products in this Bundle (33)
showing 1-5 of 33 products
Description
This is a multi-grade library of 33 project-based math resources for grades 3-5. Each project-based math unit covers a specific math standard which makes these units perfect for standards-based math instruction.
Each unit is a 5-day project-based math resource that applies math concepts in a real-world scenario. In each 5-day unit is engaging and authentic and includes student voice and choice. Students are engaged in making decisions for their projects which increases student buy-in and interest in the project.
⭐️ Check out the preview video to learn more about project-based math.
This resource is available in both Printable & Digital Google Slides versions.
What's included in these resources:
•Background Knowledge: Using a KWL, students will build background knowledge around the project-based math topic.
•Instructional Pages: Teacher models and visuals are provided to teach students about the specific math concept.
•Skill Practice: After learning the math concept, students will practice the skill with practice pages.
•Application Pages: Students will apply the math skills that they have learned to the math project.
•Wrap Up: Students will write up or illustrate their final plan and explain their decisions.
***************************************************************************
Customer Tips:
How to get TPT credit to use on future purchases:
• Please go to your My Purchases page after you log in. Beside each purchase see a Provide Feedback button. Simply click it and you will be taken to a page where you can give a rating and leave a comment for the product. Each time you give feedback, TPT gives you feedback credits that you use to lower the cost of your future purchases. I value your feedback greatly as it helps me determine which products are most valuable for your classroom so I can create more for you.
Be the first to know about my new discounts, freebies and products:
Answer Key
Included with rubric
Report this resource to TPT
Standards
to see state-specific standards (only available in the US).
Tell and write time to the nearest minute and measure time intervals in minutes. Solve word problems involving addition and subtraction of time intervals in minutes, e.g., by representing the problem on a number line diagram.
Measure and estimate liquid volumes and masses of objects using standard units of grams (g), kilograms (kg), and liters (l). Add, subtract, multiply, or divide to solve one-step word problems involving masses or volumes that are given in the same units, e.g., by using drawings (such as a beaker with a measurement scale) to represent the problem.
Draw a scaled picture graph and a scaled bar graph to represent a data set with several categories. Solve one- and two-step "how many more" and "how many less" problems using information presented in scaled bar graphs. For example, draw a bar graph in which each square in the bar graph might represent 5 pets.
Generate measurement data by measuring lengths using rulers marked with halves and fourths of an inch. Show the data by making a line plot, where the horizontal scale is marked off in appropriate units-whole numbers, halves, or quarters.
Know relative sizes of measurement units within one system of units including km, m, cm; kg, g; lb, oz.; l, ml; hr, min, sec. Within a single system of measurement, express measurements in a larger unit in terms of a smaller unit. Record measurement equivalents in a two-column table. For example, know that 1 ft is 12 times as long as 1 in. Express the length of a 4 ft snake as 48 in. Generate a conversion table for feet and inches listing the number pairs (1, 12), (2, 24), (3, 36),...