Reading Comprehension PowerPoint Game Bundle | B.E.S.T. Standards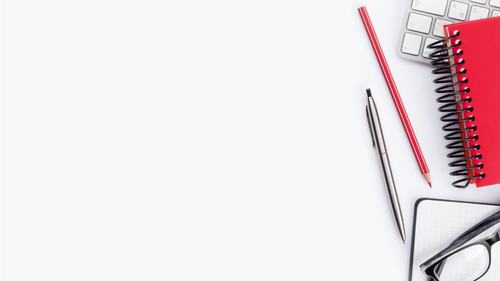 ;
Products in this Bundle (4)
Also included in
Are you looking to help your 6th, 7th, and 8th grade students prepare of end of year testing?This Mega Bundle has everything you need! The Fiction and Non-Fiction Paired Passages will help your students master standardized test questions. Paired the passages with the test-taking strategy to help stu

Price $48.00

Original Price $73.50

Save $25.50
Description
Finding fun reading test prep can feel challenging. Why not use games and/or competitions, which are a proven way to engage students while creating a fun atmosphere?
As end of year testing gets closer students get burned out and need a little change of pace. Help your students prepare and have fun at the same time.
These FOUR PowerPoint reading review games are the perfect solution to give your students the Test Prep they need.
You can choose from 3 proven game ideas, that are explained in detail, to help engage your students as they practice answering text-dependent questions.
Question Types: multiple-choice, multi-select, and A/B questions (evidence-based selected response), and Table Match Grid.
These align with Florida's B.E.S.T. Standards and common standardized testing questions students might see on the F.A.S.T. test. The questions were designed to help your students feel better prepared and more comfortable with the format of end of year testing.
Includes:
- 4 PowerPoint Game Files (Slides are EDITABLE)
- Teacher Explanation
- 3 Games - Video How-To - (trashketball, unfair game, and one-two-three show)
- Game materials
- Answer Keys with BEST Standards & CCSS
- Passages:
Set 1: Fiction Little Mermaid Passage
Set 2: 2 Informational Text Passages (Paired Passages) based on Unbroken by Laura Hillenbrand
Set 3: 2 Informational Text Passages (Paired Passages) about income inequality
Set 4: Poem Buttons by Robert Peake and Article Reaching the Next Generation with Poetry by Robert Peake
How can you use this resource:
- Test Prep
- Whole Group Game
- Small-Group or Partners
- Independent Practice
- Intervention Groups
Differentiation:
Read the passage first as a class.
Allow students to play with a partner.
Take out one or more answer choices.
____________________________________
⭐ Save BIG with Mega Bundle! ⭐
____________________________________
Let's Connect!
➡️ FOLLOW me on TeachersPayTeachers!
➡️ Sign up for Test Prep Tips!
____________________________________
More Great Resources!
Task Cards: Reading Task Card Bundle
Games: Test Prep PowerPoint Games
Practice Tests: Reading Practice Test Bundle
____________________________________
**SIMILAR TEST PREP PRODUCTS: This product is made to simulate the state test that is mentioned in the title. However, passages and questions may be similar to resources made by the following stores, which are stores that I own and are designed to cater to those individual state tests. I have taken the time to customize the questions so that they match the state practice tests.
Custom Classroom by Angela – Texas STAAR Test Prep
A Creative Classroom – California SBAC Common Core Test Prep
THE SMALL CLASSROOM – Florida F.A.S.T. Test Prep BEST Standards
A Cozy Classroom – Ohio AIR Test Prep
The Crafty Classroom - Pennsylvania PSSA Test Prep
Please review the products carefully so duplicate items are not purchased. If you have any questions or need help finding which product best fits your needs please email me at: angela@theclassroomgroup.com. For more information please visit my store's profile.
Report this resource to TPT
Standards
to see state-specific standards (only available in the US).
Cite textual evidence to support analysis of what the text says explicitly as well as inferences drawn from the text.
Determine a theme or central idea of a text and how it is conveyed through particular details; provide a summary of the text distinct from personal opinions or judgments.
Determine the meaning of words and phrases as they are used in a text, including figurative and connotative meanings; analyze the impact of a specific word choice on meaning and tone.
Explain how an author develops the point of view of the narrator or speaker in a text.
Compare and contrast texts in different forms or genres (e.g., stories and poems; historical novels and fantasy stories) in terms of their approaches to similar themes and topics.