Reading Games | 4th & 5th Grade Reading Centers w/ Digital Games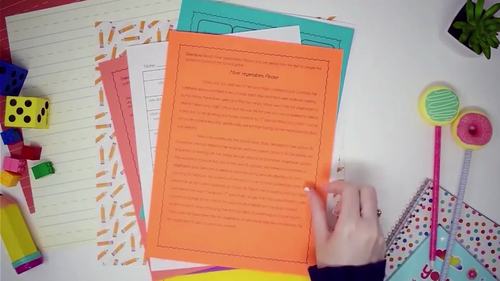 ;
PDF

Google Apps™
19 Games + Digital Versions
Includes Google Apps™
The Teacher-Author indicated this resource includes assets from Google Workspace (e.g. docs, slides, etc.).
What educators are saying
Adding the game board worked wonders for my students, while still requiring them to read and answer questions - they almost didn't realize that they were working! :)
Who doesn't love playing games?! My kids enjoyed this so much that they did not realize they were learning! I used this for tutorials and it worked great!
Also included in
Do you need engaging and low prep reading centers for upper elementary? This BUNDLE includes 47 reading centers with texts. The reading centers are rigorous and engaging and even your more reluctant readers will enjoy reading with these reading games and activities. This Reading Centers BUNDLE inclu

Price $20.00

Original Price $25.00

Save $5.00

This is a heavily discounted MEGA bundle of all of the reading centers and games for 4th and 5th grade that I have available in my TeachersPayTeachers store. Here are the bundles included in this MEGA bundle (click on each resource to read more about the centers included):Fiction Reading Comprehensi

Price $119.00

Original Price $237.00

Save $118.00
Description
Do you need engaging and low-prep reading games and centers for your 4th and 5th graders? This resource includes 19 reading games that are rigorous and engaging.
NOTE: The reading games are now available in Google Slides™ digital versions! Please see pages 5-7 the PDF for details and the links to access!
The set includes:
6 fiction stories
4 poems
6 informational texts
3 paired texts
Each center includes a passage and a themed game board.
The game board includes 10 text-dependent questions written on the actual game board.
Answer keys with example answers and recording sheets are also included.
The students roll a die to move around the board, answering the questions they land on. I highly recommend using the included #1-3 cube to have the students move more slowly across the board, answering more questions.
Each game consists of a variety of text-dependent questions that vary from standards/skills-specific questions to comprehension questions.
In the resource (and in the preview), you will find a skills alignment that shows specific skills that are reviewed for each reading game. This can be used to ensure you do not use a game with a skill that your students have not mastered yet. Please not that there will be other questions included but these are the questions pertaining to specific skills and standards that, depending on your students, may need to be explicitly taught.
***If you are looking for reading centers that just focus on comprehension (versus standards and skills), click here.
These reading games would work great for reading centers, reading stations, partner reading, and reading test prep.
Here are a few options for using these reading games in you classroom:
Print the passage for the students and give it to them at the beginning of the week. Have the students read the passage prior to going to the center. When they come to the center, they will be ready to play the "game" and answer the questions. The passage could even be read whole group or sent home for homework.
This option works well if the students will have a chance to go to the center 2-3 times a week. The first day, the students will read the passage and discuss it with partners or their group. On the 2nd or 3rd time at the center, the students will "play" the game.
I have also included several options for how the students will play the game for you to choose from. You can check these out as well as a closer look at the centers in the preview file.
The digital reading games are designed for use with Google Slides (or downloaded as a Powerpoint from Google Drive).
Recording sheets are also available in the digital version. For answer keys, refer to the PDF.
There are two options for having your students move across the board.
Use the cards on the game board to choose a number.
Roll a physical dice or the included #1-3 cube (page 10) to choose a number. I recommend using a dice that is numbered only 1-3 to have the students move more slowly across the board and answer more questions.
Make sure you choose the directions you want your students to use and delete the other slide before assigning.
There are also partner versions and independent versions included.
See pages 5-7 of the PDF for the details and links to the digital versions.
Check out the video preview to see the digital reading games.
: Use a 1-3 numbered dice or the cube on page 10 as a dice to have the students move more slowly across the board, answering more questions.
For extra accountability, you can set a requirement that students must answer at least 5 (or another #) questions. If they only land on 4, they can choose the other question to answer.
Click here to see more Fiction Reading Centers.
Click here to see more Informational Reading Centers.
Click here to see Paired Passage Reading Centers.
Total Pages
19 Games + Digital Versions
Teaching Duration
3 months
Report this resource to TPT