Reading and Analyzing Poetry BUNDLE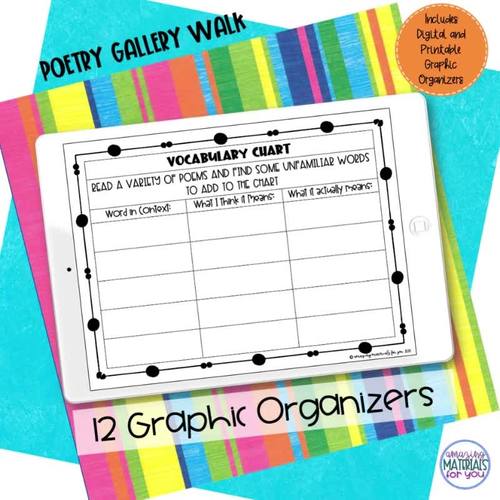 ;
Zip

Google Apps™
Includes Google Apps™
This bundle contains one or more resources with Google apps (e.g. docs, slides, etc.).
What educators are saying
This was organized, helpful and engaging for my special ed students. They enjoyed working together and independently. It provided great review and plenty of practice. THANK YOU!
Products in this Bundle (3)
Report this resource to TPT
Standards
to see state-specific standards (only available in the US).
Quote accurately from a text when explaining what the text says explicitly and when drawing inferences from the text.
Determine a theme of a story, drama, or poem from details in the text, including how characters in a story or drama respond to challenges or how the speaker in a poem reflects upon a topic; summarize the text.
Determine the meaning of words and phrases as they are used in a text, including figurative language such as metaphors and similes.
Describe how a narrator's or speaker's point of view influences how events are described.
Engage effectively in a range of collaborative discussions (one-on-one, in groups, and teacher-led) with diverse partners on grade 5 topics and texts, building on others' ideas and expressing their own clearly.