Receptive and Expressive Language Builder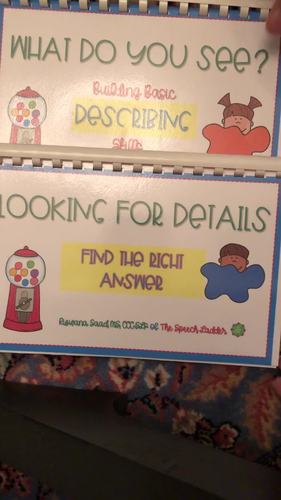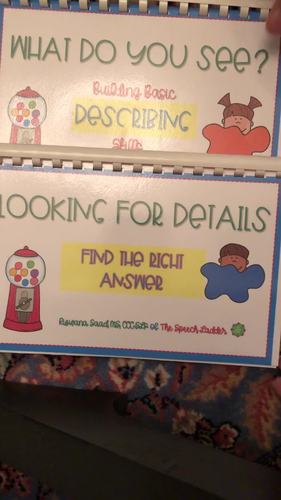 Created By
The Speech Ladder
Formats
TpT Digital Activity
PDF
 (
5 MB
|
27 pages
)
TpT Digital Activity
Add notes & annotations through an interactive layer and assign to students via Google Classroom.
Learn more
Product Description
Who is this download for?
This download is for your kiddos who are working on their receptive and expressive language skills. If they can label a few items and repeat one or more words imitatively, this is a perfect next step. It targets multiple language objectives by teaching how to identify certain attributes, look for details in pictures, learn basic describing skills, and follow specific directions. The fun gumball theme keeps them engaged with the colorful images and motivates them to find the right answer or repeat the simple phrases after you.
The pages can be cut into two pieces and put together in a book form or left intact. (Use whichever size works for you).
Contents:
• Slide 7 - Cover sheet
• Slides 8-12 'Looking for Details' Finding the right answer
• Slides 13-24 'What do you see?' Basic describing skills
* Slides 24-26 Interactive activity for following directions
• Slides 24-26 Interactive activity for following directions
Instructions:
• Color print on cardstock and laminate for durability
• Cut Each page into two or leave as is
• Cut out the gumballs on slide 24
• Place velcro circles inside each gumball on slide 25 and at the bottom. Place the cut-out gumballs at the bottom on slide 25
• Use the instructions on slide 26 for following directions
• Print 2 copies of slide 27 and laminate
• Place velcro circles on one and cut out the gumballs from the next for a bonus matching activity.
Your feedback is enormously appreciated!! Enjoy!
Report this Resource to TpT