Resilience-Building Group Counseling Programs BUNDLE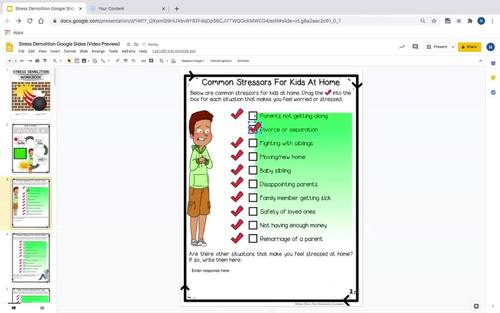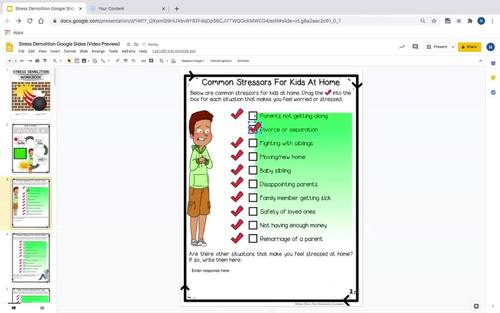 Created By
Nikki Ohms The Charismatic Counselor
 Digital Resource for Students
The Teacher-Author has indicated that this resource is made for device-based learning.
Products in this Bundle (2)
Students will learn to demolish their anxiety and worries with this comprehensive, 15-week group counseling program. Printables and digital Google Slides (™) for distance learning! This curriculum that incorporates CBT strategies is appropriate for students as young as grade 3 up to grade 7 and can

Resilience Park is a comprehensive group counseling program with a carnival theme that students are sure to enjoy! The program is designed to teach upper elementary students the crucial skills they need to adapt and bounce back when faced with difficulty, adversity, trauma, and any significant sourc
Bundle Description
This group counseling bundle includes two comprehensive programs that teach fundamental components of fostering resilience. Each program includes 15 ASCA-aligned sessions. The Stress Demolition curriculum also includes a digital Google Slides (™) version for distance learning. Implement these interactive lessons, games, and activities to equip your students with the tools and coping strategies they need to build resilience and thrive despite difficult situations and transitions in life.
This bundle includes the following top-selling resources that are also sold separately:
Stress Demolition Group Counseling Program - Google Slides - Distance Learning
Resilience Park: Group Counseling Program To Build Resilience Skills
--Be sure to check out the preview for each program!
Once you have purchased this resource, please remember to leave feedback and earn credits to SAVE on future TpT purchases! If you want to receive updates on my new products, sales, freebies, and more, click on the green ★ below my store name!
TERMS OF USE:
Copyright © Nikki Ohms The Charismatic Counselor. All rights reserved by author. This product is to be used by the original downloader only and may not be redistributed without consent of the author. This product may not be displayed digitally for public view. Additional licenses may be purchased in my TpT Store for a reduced price.
If you have any questions about my resources, please feel free to email me at:
nikki@thecharismaticcounselor.com
★ Like what you see? Follow me on social media! ★
Follow The Charismatic Counselor on INSTAGRAM
Follow The Charismatic Counselor on FACEBOOK
Report this Resource to TpT