Revolutionary War - Create a Caricature - Mini Art Project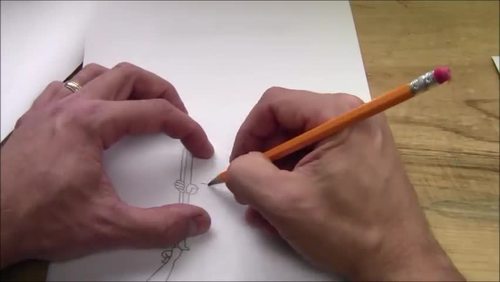 ;
What educators are saying
This was a great starter for my artistic students who used it as a springboard and expanded it to include details of all of the "characters" we had studied.
This project was a hit with my 5th graders! It looks amazing on our wall and my students absolutely loved doing it!
Also included in
US History Final Exam. These caricatures and the final exam in this bundle are going to help you end the year on a high note, with less stress, and your students enjoying their last few days of school. U.S. History Final Exam: 1492 to 1892This U.S. History final exam is going to save you a ton of

Price $15.40

Original Price $20.00

Save $4.60

Here's a fun way to spend a day with your students - creating caricatures for Veterans Day, a Revolutionary War Unit, or a Civil War Unit! Sometimes these are nice to use as an introduction to a unit, or just for a day when you know you and your students need a day to have fun, but still stay in th

Price $9.60

Original Price $12.00

Save $2.40

Middle School Social Studies Bundle. This bundle is providing you with 15 products that I've used in my classroom and are tried-and-true activities. When I first started teaching middle school I remember feeling so stressed because I didn't have any resources to fall back on. This bundle provides

Price $24.00

Original Price $46.75

Save $22.75

American Revolution Bundle - Word Wall and Caricature. EACH PRODUCT CAN ALSO BE PURCHASED SEPARATELYAmerican Revolution Word WallIf you've ever wanted your students to have a visual representation of the American Revolution to help them understand the terminology better then you're in the right pla

Price $7.80

Original Price $9.75

Save $1.95

AMERICAN REVOLUTION BUNDLE: 15-PACK.If you teach about the American Revolution to middle school students then you know that middle schoolers tend to have shorter attention spans and that they often learn better with visuals and by "doing" instead of passively listening. The 15 products in this Amer

Price $36.20

Original Price $52.75

Save $16.55

AMERICAN REVOLUTION & CIVIL WAR BUNDLE: 30-PACK.If you teach about the American Revolution and Civil War to middle school students then you know that middle schoolers tend to have shorter attention spans and that they often learn better with visuals and by "doing" instead of passively listening.

Price $68.75

Original Price $104.75

Save $36.00

I know what it's like on that night before school starts where you're thinking, "How can I get them excited about coming to Social Studies class?" Here are 10 resources that are going to take the stress off of you the night before the first day back because you'll know that you have plenty to keep

Price $20.50

Original Price $41.00

Save $20.50

If you're looking for ways to keep your students engaged as the year comes to a close I've put together a bundle of resources for you! These are tried and true activities that get even the most reluctant learners to participate. You can have friendly class competitions with the presidential eyes,

Price $33.00

Original Price $57.48

Save $24.48

As a teacher of middle school Social Studies, I know that middle school students do best when they are moving, talking, and engaged in what they are learning. I also know that sometimes my students just need a break to have a little fun on those high-energy days. You middle school teachers know wh

Price $29.99

Original Price $41.24

Save $11.25
Description
Revolutionary War. Looking for a fun addition to your American Revolution or Revolutionary War unit? How about having your students create a Revolutionary War caricature by tracing over different features already created in this packet so they can have fun, share some laughs, and stay engaged as your Revolutionary War unit, or your school year, comes to a close. Each one of these original features can be combined to make a variety of characters! The sillier the better!
Included in this product are 4 different bodies - a patriot, a minuteman, a cannoneer holding a swab, and a British soldier holding a musket. There are also 4 face shapes, 12 eyebrows, 12 eyes, 12 noses, 12 mouths, 7 mouths, and 4 hats with hair.
Using tracing paper works best, but you can still see the shapes under regular printer paper and trace over them. Students simply put their paper over the body they chose and trace the features, same for the face, eyes, ears, noses, mouths, etc.
See ALL of my History Resources!
History Resources for Middle School
For a GREAT classroom management tool check out my BEST-SELLER!
Student Conferencing "Deli-Style"
Connect with Surviving Social Studies...
Be sure to follow my TpT store by clicking on the 'Follow Me' next to my logo to receive notifications of new products and upcoming sales.
Follow me on Pinterest
Follow me on Instagram
Follow me on www.survivingsocialstudies.com
Thanks for stopping by!
Surviving Social Studies
Terms of Use:
Copyright ©Surviving Social Studies. All rights reserved by author. This product is to be used by the original downloader only. Copying for more than one teacher, classroom, department, school, or school system is prohibited. This product may not be distributed or displayed digitally for public view. Failure to comply is a copyright infringement and a violation of the Digital Millennium Copyright Act (DMCA). Clipart and elements found in this PDF are copyrighted and cannot be extracted and used outside of this file without permission or license. Intended for classroom and personal use ONLY.
Report this resource to TPT