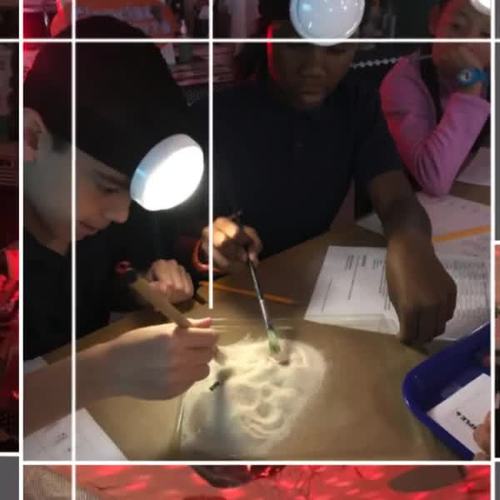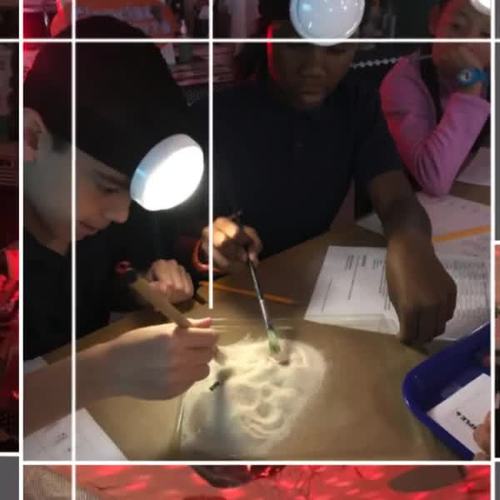 Created By
GiftedTeacher305
Product Description

Standards
WHAT'S INCLUDEDIN THIS UNIT?
This is a growing bundle with two more activities to be added; Life of a Rock and Types of Rocks. The resource will increase in price accordingly after adding each activity. However, if you purchase now you will get the activities free.
HOW CAN I IMPLEMENT THIS AS A DISTANCE LEARNING RESOURCE?
First, make the student response sheet available via email, Google Classroom, Microsof Teams, etc. Next, gather your materials and share your screen with station sign and the instructions. While sharing your computer screen, play the video if available on the topic, or send the link for students to view it before the virtual lab. Next, follow the procedure on the station sign to conduct our lab. Allow the students chances to complete their response form as conduct the lab.
If you are currently using a distance-learning platform such as Google Classroom, Microsoft Teams, Edmodo, etc., you already know you can schedule assignments that have attachments. In Google Classroom you can easily attach as a COPY this resource to your assignment. Make sure it is assigned as COPY so that each student has their own and can respond individually.
Also, if you have the ability to email your students, you can simply attach this resource to an email, and have them respond in an email.
Finally, if you have students who do not have the ability to complete online work you can opt to send home physical packets. In this case, you would need to print the resource and have the parents pick it up or mail it directly to their home. At my school, teachers work together to coordinate packets for monthly pick up times.
Currently this file contains the following:
I. One Simulation: The Life of a Rock
Four station tents
Four station dice
Student hand out for rock cycle
Student handout for rock cycle graphic novelThree LAB ACTIVITIES:
II. Creating Rocks Lab Activity
Student Handout
Station Posters
Teacher Answer Key
III. Weathering Lab
•Three Weathering Activities
•Station Posters
•Station Direction Posters
•Student Handouts
IV. Erosion Lab
•Three Erosion Activities
•Station Posters
•Station Direction Posters
•Student Handouts
V. Mystery Minerals
•Teacher Answer Key for Mystery Minerals Identification Lab Sheet
•Editable Mystery Minerals Identification Chart to match your own personal mineral collection in separate file.
This bundle is now complete with all the resources meant to be part of it.
If you like this classroom transformation you'll love these!
Basketball Interactive Ecosystems and Adaptatons Scavenger Hunt
to see state-specific standards (only available in the US).
Make observations and/or measurements to provide evidence of the effects of weathering or the rate of erosion by water, ice, wind, or vegetation. Examples of variables to test could include angle of slope in the downhill movement of water, amount of vegetation, speed of wind, relative rate of deposition, cycles of freezing and thawing of water, cycles of heating and cooling, and volume of water flow. Assessment is limited to a single form of weathering or erosion.
Develop a model to describe the cycling of water through Earth's systems driven by energy from the sun and the force of gravity. Emphasis is on the ways water changes its state as it moves through the multiple pathways of the hydrologic cycle. Examples of models can be conceptual or physical. A quantitative understanding of the latent heats of vaporization and fusion is not assessed.
Develop a model to describe the cycling of Earth's materials and the flow of energy that drives this process. Emphasis is on the processes of melting, crystallization, weathering, deformation, and sedimentation, which act together to form minerals and rocks through the cycling of Earth's materials. Assessment does not include the identification and naming of minerals.
Make a claim about the merit of a design solution that reduces the impacts of a weather-related hazard. Examples of design solutions to weather-related hazards could include barriers to prevent flooding, wind resistant roofs, and lighting rods.
Report this Resource to TpT