Russia Geography Bundle Digital Distance Learning, World Geography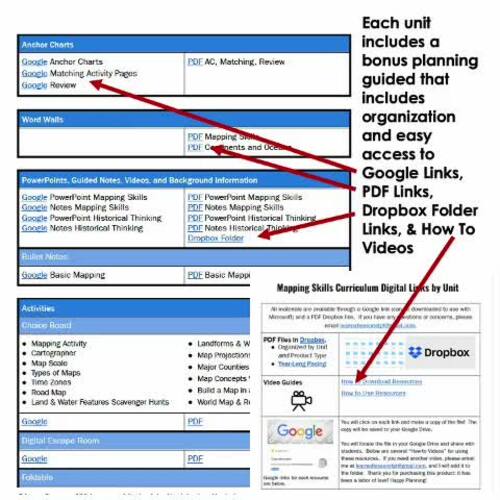 ;
Zip

Google Apps™
Includes Google Apps™
This bundle contains one or more resources with Google apps (e.g. docs, slides, etc.).
What educators are saying
This resource is filled with activities that are hands on and research based. My students loved to learn using hands on and creative activities.
This activity worked very well for my students. It makes the student take responsible for their learning while the teacher facilitates.
Products in this Bundle (16)
showing 1-5 of 16 products
Bonus
Digital Google Classroom Links & Dropbox Links
Description
Russia BUNDLE, Digital Distance Learning & Print covers physical geography of Russia, Cultural Geography of Russia, History of Russia, Modern Russia, & Facts about Russia. ALSO PART OF A WORLD GEOGRAPHY MEGA
INCLUDES THE FOLLOWING
FOLLOW TO GET UPDATES WHEN NEW RESOURCES ARE ADDED
Links to all MEGA BUNDLES
Other Resources to Check Out:
CIVICS PAGE
US HISTORY PAGE
GENERAL RESOURCE PAGE
ELA & WRITING PAGE
PHYSICAL SCIENCE PAGE
PHYSICAL SCIENCE RESOURCE PAGE
EARTH SCIENCE PAGE
LIFE SCIENCE PAGE
WORLD HISTORY PAGE
GEOGRAPHY PAGE
LOUISIANA HISTORY PAGE
CLIPART RESOURCE PAGE
learnedlessonstpt@gmail.com
Thank you for your support! --Learned Lessons
Learned Lessons Teaching Material
learnedlessonstpt@gmail.com
#TPTDIGITAL #TPTTECH Google, 1:1, Digital
Report this resource to TPT