SEOT Goal Setting Bundle: Social-Emotional Learning SEL that isn't baby-ish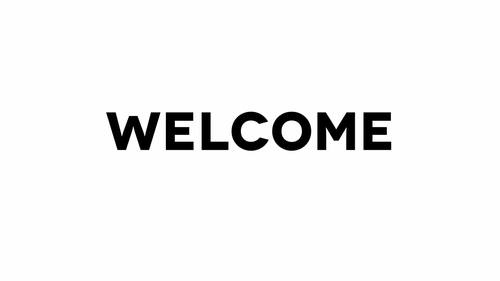 ;
Zip

Google Apps™
9 resources, 47 page lesson plan. Please look at the BONUS file
Includes Google Apps™
This bundle contains one or more resources with Google apps (e.g. docs, slides, etc.).
Easel Activities Included
Some resources in this bundle include ready-to-use interactive activities that students can complete on any device. 
Easel by TPT is free to use!
Learn more
.
Products in this Bundle (17)
showing 1-5 of 17 products
Bonus
IMPORTANT! START HERE: Bundle File Table of Contents v2022-01-05
Description
Help students develop SELF-AWARENESS and SELF-MANAGEMENT through goal setting.
Real-world Social-Emotional Learning (SEL) for Middle School and High School that isn't baby-ish.
⭐ Can your students buy into my origin story?
If so, they MIGHT buy into the message behind this product.
Let's be honest. School can be tough. Life can be tough.
You can lead a horse to water, but it doesn't mean they will make lemonade. Cliches are everywhere and different things work for different people (including SEL programs your school bought for you.)
MY ORIGIN STORY:
I used to be a Grade 8 teacher.
Sometimes bad things happen that are out of your control.
I didn't ask for my life to change, but I had to take responsibility and ownership to get myself back to a better place.
I'm still working to figure out how to turn the worst moment of my life into the best moment of my life.
It's been three years since my life changed. Things are getting better, but I still have to make my way through good moments and challenging ones.
Setting goals isn't a "school" thing. It's a life thing. Chances are, at some point, you've wanted more out of life. It might be an academic goal, although it doesn't have to be. Maybe you want something. Maybe you want to do something. Maybe you want to be something.
⭐ If you think you and your students can relate to my origin story, keep reading.
Otherwise, check this out: OMG!
Teachers, I appreciate that now is a crazy time to be a teacher. The job has changed so much. It's not what many of us signed up for.
If your mental health is struggling, please consider reaching out for help.

When I was in crisis, I called an anonymous crisis line which helped me (in addition to all of the friends, family, and professional help that I had engaged.)

There can be a lot of stigma behind mental health challenges. One of the things that helped me decide to make my mental health a priority was because another teacher I respected led by example. That teacher was one of the strongest teachers I knew. If that person could be assertive to take care of themselves, then it felt like it gave me permission to take care of myself, too.

Your mental health matters. You are not alone.
If you teach Grades 6-12 and one of my resources might help, but you're not in a financial position to buy it, please email me at Mike@educircles.org and say the phrase, "puppies are a lot of work."
SEOT is something I came up with after I gave up my teaching license (Jan 2019). What got me through my mental health crisis was thinking about the 6Cs of Education. Social-Emotional Learning skills literally saved my life, although at the time, I wasn't familiar with that term. In our school board, we called it New Pedagogies for Deep Learning or 21st Century Global Competencies. Read more.
⭐ Who is this resource for?
Middle School and High School teachers
ELA teachers, homeroom, advisory, guidance teachers
Any teacher who wants to use chunks before or after class to help build transferrable life skills with their students.
Your students who are struggling. Elementary school sometimes seems to give bonus marks for effort (Oh, they tried so hard...) But very quickly in middle school and high school, just because you try hard doesn't mean you get the grade, make the team, or pass the course. The SEOT Wheel of Success explains the difference between pure effort and working smarter.
Your A+ students who do well in school. Your best students probably need these lessons more than your struggling students with all due respect. If school comes easily to you, you never have to learn how to struggle. Things are easy... until they're not. I was a gifted, straight-A student, did everything I was supposed to, had a job that I loved and thought I would do until I retired... until everything changed. I would encourage my strong students to choose real-world goals (instead of academic goals, which might be too easy for them.) What do they want in life? To be financially stable? Rich? Healthy? Happy? In a wonderful relationship? To feel happy with their body image?
⭐ Teacher Feedback
"I highly recommend this bundle to middle and high school teachers. This doesn't need to be used in just an English class. Teachers could use these lessons in small chunks as a warm-up or closing activity to help build further relationships with students and the importance of goal setting. Thank you for creating this and making those edits, Mike!" - Jessica T, 9th-grade teacher.
This teacher had some initial concerns with the resource.
I updated the bundle for everyone based on her fantastic constructive feedback.
Please check out her question in the Q&A section as well as her full review to get the complete story!
⭐ This goal-setting bundle has received a lot of honest, constructive feedback (check out the comments!)
I use this feedback to improve the product.
Please look at the PREVIEW PDF which shows a watermarked copy of what you get, including a detailed lesson plan.
⭐ This goal-setting bundle requires SOME PREP.
Individual resources in the bundle might be EASY PREP:
print handout,
show slideshow or video,
teach.
However, figuring out how all of the individual resources fit together in the bundle requires some prep time.
Once you purchase this bundle, click the GREEN DOWNLOAD button to get a zip file containing all of the other zip file resources.
There is a BONUS PDF file in the zip file. START HERE!
The BONUS PDF has a FILE TABLE of CONTENTS. Use the one-click links to get the files you need in each lesson.
The BONUS PDF also has a link to download the lesson plan for the bundle.
Updated for 2022.
Includes 10 SEOT goal-setting products.
Amazing slideshow lesson uses a graphic organizer to show how to work smarter (and not harder.)
Watch motivational videos.
Use this package, again and again, every year!
⭐ IMPORTANT "January 5, 2022" UPDATE - PLEASE READ BEFORE YOU BUY!
⭐ Before January 6 (4 AM Eastern Time), this bundle was confusing to use.
It wasn't obvious where to start or how to find the files to teach.
The individual products were no prep, just print. If you bought a single product with a FILE Table of Contents, you simply click the link, print the PDF, load the video or slideshow, and teach.
But figuring out the bundle required work.
⭐ This bundle is now MUCH easier to use.
⭐ You still need to spend some prep time to figure out how the bundle works, BUT it now has a File Table of Contents as the "BONUS FILE" in this bundle.
⭐ Please look at the PREVIEW PDF. It contains the complete BONUS FILE so you can see how this product is organized. Please email me at Mike@educircles.org or ask below in the Q&A if you have any questions.
I have come up with a suggested 12 DAY plan to teach all of the content in this bundle (BONUS PDF, page 3)
NOTE: Lessons vary from 20 to 60 minutes each day. (BONUS PDF, page 2)
You can use the (optional) comprehensive 47-page lesson plan to help you get the most out of this bundle. Download the bundle lesson plan using the link in the BONUS PDF (page 2.) You can also see the entire lesson plan in the product preview.
Links to the NO PREP, JUST PRINT files can be found in the BONUS PDF. (pages 4-15)
The BONUS PDF explains how to find the links to EDIT the files and handouts (page 1)
⭐ Did you purchase this product before January 6, 2022 (4 AM Eastern Time)? Do you want to provide feedback? The first 3 teachers to email Mike@educircles.org with the following information will receive a $10 TpT gift card.
Do you find this updated bundle easier to use?
How could I make this bundle even easier for you or your students?
If you tell me the name on your TpT account and confirm that you bought this bundle before January 6, 2022, I would be more than happy to send you a $10 TpT gift card in exchange for your email thoughts. TpT gift cards can be used anywhere on the TpT marketplace.
There are three (3) $10 TpT gift cards remaining in this feedback survey.
NOTE: The price of this bundle is changing as I update and add more SEOT article handouts.
This product contains 8 TpT Zip File products and 2 TpT Google Drive products. I will be converting everything to a zip file format to make things easier.
I will be updating answers to SEOT 004 and SEOT 005.
Eventually, I plan to slowly add SEOT articles 008 to 020 into this bundle. NOTE: I do not have an estimated timeline for this, yet. It may be weeks, months or years.
OVER A WEEK OF LESSONS!
If I do everything in these videos, will I achieve my goals? Watch the answer.
Put up the Growth Mindset Posters. Use the lesson plan/handout package so each student has a copy of the posters.
Go through the SEOT video lessons.
The following lessons come with a handout, discussion question, and answer key.
I'm trying something new: The following lessons come with a handout, discussion question, answer key, and a complete READING LESSON (with fun minds-on activity.)
If you would like me to do something similar with the other SEOT 001 to 008 lessons, please email me at Mike@educircles.org
The following SEOT video lessons do NOT have a handout yet. As I add these products, the price of the bundle will change.
WHAT DO I GET IN THE PAID PRODUCT THAT ISN'T AVAILABLE FOR FREE?
You get the complete growth mindset poster set (and not just 8 posters that are in the freebie.)
You get the handouts and an editable version of the SMART goal-setting slideshow. (The free version is just a view-only slideshow. You can't edit it and you don't get the handouts in the free slideshow.)
You get the handouts, discussion questions, and answers for the goal-setting videos 1 to 6.
READ THIS BEFORE YOU BUY:
Please look at the individual products to see previews of what you get.
There are 20 goal-setting videos (see below) but this bundle only includes handouts for the first six.
The distance learning versions of this product are Google Docs. This means the formatting of the handout will change as students type answers into the handout. (I am in the process of adding Easel by TPT.)
⭐ WARNING! NOT EVERYTHING WORKS FOR EVERYONE ALL OF THE TIME! This product may not fit your style or needs!
A teacher left behind some very valid feedback about this product.
(I've included it here in the product description below to help you make an informed decision about whether this resource is right for you.)
Please have a read to look at the concerns.
Please also look at these links below to see if these goal-setting resources fit your personal style and classroom needs:
There is a motivational letter to students where I talk about how much money I've made since I've left teaching. (It's a real world example of a goal I'm personally working on.)
The letter now comes in two versions (with and without the money stuff.) You can read the letter in this FREE resource.
You can also see the original letter that the teacher had concerns about with this dropbox link.
If you have any questions about this product, feel free to email me at Mike@educircles.org
⭐ Here is a very valid 3-star review from Tiffany (Sep 18, 2021):
"I think this could have been a good resource, but it was overwhelming to try to figure out where I should click, what I even had, and where to begin.
I was a bit put off by the "I've made x amount of money since I quit my job" message.
Aside from that, I tried the initial goal setting lesson with three different classes, ranged from 6th-9th grade, and they all nearly rioted.
I probably won't continue with this resource."
⭐ And, here is my response to Tiffany (Sep 18, 2021):
Hi Tiffany, thank you for coming back to leave an honest review. I appreciate it - it will help other teachers who are considering this product, and it helps me try to figure out how to make this product easier to use.
You definitely raise several good points. I agree. It can be overwhelming with all of the different files. I am working to simplify the process, but the piece I'd love to hear more about is the part about the students nearly rioting. If you had to guess, what was it that turned off your class from buying into the idea?
The reason why I ask is that in my experience with doing entrepreneurial adventures with Grade 7 and 8 students, I found that the idea of making money was a powerful hook - whether it be online or in other ways. I had found that many of my disengaged (male) students were hooked by the idea of making money online - which is why I tried that angle in the introduction letter here.
Clearly, that angle failed with you and your students, so I apologize!
When you tried the initial goal-setting lesson, are you talking about the SMART goal-setting slideshow? I would love to hear more about why you thought your students didn't buy-in.
I fully appreciate that you are super busy. In exchange for your email thoughts, I would happy to send you a $10 TpT gift card which you can use anywhere on the TpT marketplace.
If you're interested in telling me more, please email me at Mike@educircles.org I appreciate the review and I look forward to connecting with you if you are interested.
If you have any questions about this product, feel free to email me at Mike@educircles.org
NOTE: THIS BUNDLE IS BEING UPDATED and it's getting BIGGER!
Based on feedback from teachers, I've figured out a way to make my products easier to use.
There are too many files. So, I'm now adding a "FILE TABLE of CONTENTS" with one-click links to download only the files you need as you teach.
To see an example of this FILE TABLE of CONTENTS in action, please check out SEOT 005: Holes (which was free for a limited time.)
I am also in the process of slowly adding handouts for all 20 videos.
The price of this bundle was $10
Once everything is done, the bundle will sell for $20+
If you buy now, you lock in the price and get all of the updates and new handouts essentially for free!

BONUS: Here are 20 optional videos about goal-setting that go well with this handout package. 
Setting goals is easy. Achieving them requires work... sorry!
⭐ Teach a Growth Mindset. SAVE TIME and MONEY by using the 6 Cs / 21st Century Learning Skills MEGA bundle.
SEOT 1: Just start ​
SEOT 2: Keep the streak alive
SEOT 3: Measure progress
SEOT 4: Stop, observe, wonder
SEOT 5: Stop digging holes
SEOT 6: Fail challenge
SEOT 7: Check in
SEOT 8: Get creative
SEOT 9: Ask why
SEOT 10: Set a timer
SEOT 11: Stick to the plan
SEOT 12: Procrastinate with purpose
SEOT 13: Visualize success
SEOT 14: Do the next right thing
SEOT 15: Pivot and try something new
SEOT 16: Write it down
SEOT 17: Work backwards
SEOT 18: Celebrate small wins
SEOT 19: Find correlations
SEOT 20: Play with mistakes
..... ⭐ THU May 11, 2023 - Oops, you just missed a sale!
Should ChatGPT be allowed in schools? (or is this cheating?)
ARE YOU (or your students) BURNING OUT?
What do your students struggle with the most?
(PS - These are lifelong resources that you can use year after year.)
✅ Option 1: Trying (when they've given up)
✅ Option 2: Standing up for others (when things aren't fair)
✅ Option 3: Working in groups (not the same as teamwork)
✅ Option 4: Getting their point across (when upset and things matter)
✅ Option 5: Coming up with ideas (instead of copying others)
✅ Option 6: Thinking logically (and making informed decisions)
✅ Option 7: ALL OF THE ABOVE 
My name is Michael Fuchigami. I'm the teacher behind Educircles. 
I taught English Language Arts for 13+ years in middle school.
I want to help you SAVE HOURS of PREP because bathroom breaks are important!
⭐⭐⭐ Teachers around the world have DOWNLOADED 87,506 Educircles resources in over 42 countries!
THANK YOU to everyone who has purchased an Educircles product.
I donate 10% of everything I earn to STUDENT MENTAL HEALTH organizations. It's a promise I made to get through some dark times.
✅ SAVE HOURS OF PREP (and money) with a bundle!
⭐ This is the TED talk that I will give one day. If you like this, then you will love my resources.
If you have questions about this product, please email Mike@educircles.org or ask below in the Q&A.
Total Pages
9 resources, 47 page lesson plan. Please look at the BONUS file
Teaching Duration
2 Weeks
Report this resource to TPT