SIGHT WORD SENTENCE CARDS-FRY'S FIRST 100 STYLE 2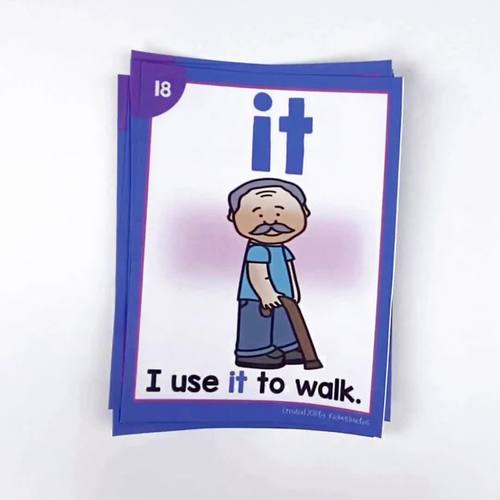 ;
What educators are saying
I love these poster. Great addition to our sight words. I printed a set to use as flashcards and to hang in our room.
Description
SIGHT WORD SENTENCE CARDS: This is version 2 (Fry's 1st 100).
COMING SOON: BLACK AND WHITE edition!
These cards are original items found in Mrs. Kadeen's store! All 100 words are included in this Fry's 1st 100 sentence card set. This resource is invaluable and provides an effective way for students to read sight words in context, and as a bonus, it exposes students to additional vocabulary words.
You may also like my first set of sight word sentence cards. As well as the Fry's 1st 100 words version 1.
Create a large book like I have with all hundred words and have students use them in groups. Watch how quickly they learn the words. To make the book, bring to a printing store (Staples, Kinkos, etc.) and print with high gloss on cardstock and get it bound. You can use for years to come.
Words included:
the
at
there
some
my
of
be
use
her
than
and
this
an
would
first
a
have
each
make
water
to
from
which
like
been
in
or
she
him
called
is
one
do
into
who
you
had
how
time
am
that
by
their
has
its
it
words
if
look
now
he
but
will
two
find
was
not
up
more
long
for
what
other
write
down
on
all
about
go
day
are
were
out
see
did
as
we
many
number
get
with
when
then
no
come
his
your
them
way
made
they
can
these
could
may
I
said
so
people
part
Questions? Ask them below.
Make sure you leave a review after using this resource and be sure to follow me here on TPT, TPT Facebook, and Pinterest for more resources and on Instagram to see how I use these activities in the classroom.
Join the email list and receive ideas, free resources and samples of resources.
Report this resource to TPT