SPY LAB Theme Day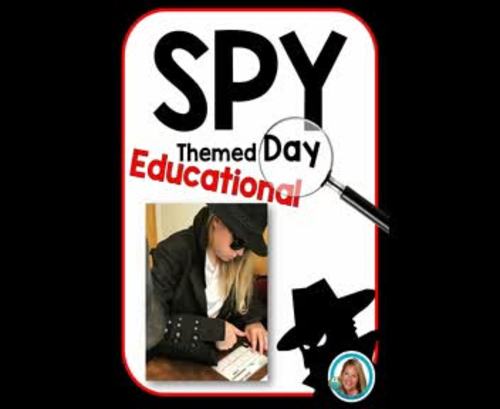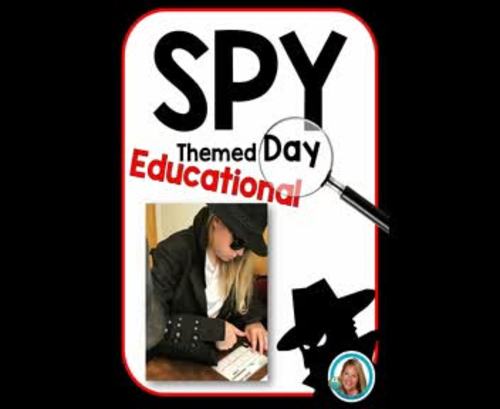 Created By
Teacher's Brain - Cindy Martin
You can add an interactive layer to this PDF and assign it to your students through Google Classroom.
Learn more
Product Description
Are you looking for an engaging themed day to motivate and reward your students while still sneaking in learning? Well, this SPY Themed Day download is perfect for your needs! It has step-by-step instructions, 6 centers, mysteries to solve, and more! Students can learn how to lift fingerprints, make id badges and avoid lasers in order to become a secret agent!
CHECK OUT THE PREVIEW!
**** Watch the SPY VIDEO to turn your classroom into a solving mystery LAB
●●●●●●●●●●●●●●●●●●●●●●●●●●●●●●●●●●●●●●●●●●●●●●●●●●●●●●●●●●●●●●●●●●●●●
Pg. 1 Cover
Pg. 2-4 Plan
Pg. 5 Materials
Pg. 6 Parent Invitation
Pg. 7 Suggested Food Items
Pg. 8 Secret Agent ID Badges
Pg. 9 Secret Agent Fingerprint Card
Pg. 10 Fingerprint Lab
Pg. 11-15 PICK YOUR ALIAS and memorize
P. 16 Passport
Pg. 17-19 Photo Booth Props
Pg. 20-21 Top Secret Journal (for collecting information)
Pg. 22- 26 WRITE AROUND THE DARK ROOM (with flashlights to solve the mystery)
Pg. 27 I SPY words printable using a magnifying glass
Pg. 28 Answer Key
P. 29 Clue Cards
Pg. 30-36 Labels for food and drinks
Pg. 37 Pictures of kids in action
Pg. 38 Spy Certificate
Pg. 39 & 40 (Added Canada Passport and a BLANK passport)
Pg. 31 Credits and Terms
●●●●●●●●●●●●●●●●●●●●●●●●●●●●●●●●●●●●●●●●●●●●●●●●●●●●●●●●●●●●●●●●●●●●●
Copyright © 2017 Cindy Martin (Teacher's Brain)
All rights reserved by author.
How to get TPT credit to use on future purchases:
• Please go to your My Purchases page (you may need to login). Beside each purchase you'll see a Provide Feedback button. Simply click it and you will be taken to a page where you can give a quick rating and leave a short comment for the product. Each time you give feedback, TPT gives you feedback credits that you use to lower the cost of your future purchases. I value your feedback greatly as it helps me determine which products are most valuable for your classroom so I can create more for you. ☺
Be the first to know about my new discounts, freebies and product launches:
• Look for the green star next to my store logo and click it to become a follower. Voila! You will now receive email updates about this store.
☺ First 24 HOURS of new products over $1 are ½ off!
➤Follow my Teacher's Brain BLOG
Teaching Duration
3 hours
Report this Resource to TpT