STEM Building Task Cards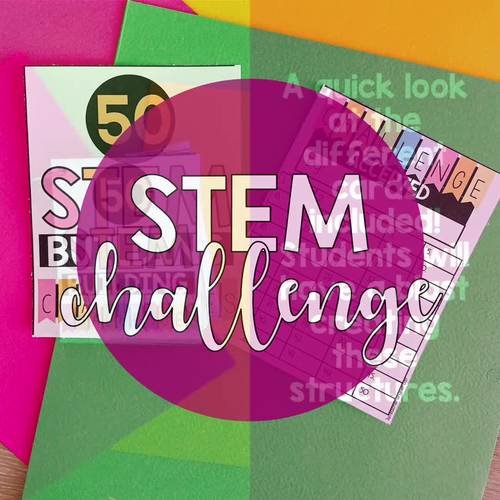 ;
What educators are saying
These are a great way engage students and give them open ended STEM tasks and allow them to be creative in their own thinking.
As I am planning for my upcoming year I think this is going to be a really fun and engaging activity for my students!
Description
These STEM activity cards are a great addition to morning tubs, adding to block or playdough centers or to hand out to early finishers. I have even brought outside and allowed my students to try and create out of things they find in nature!
These cards are great for sparking creativity. Simply print, laminate and add to a binder ring or keep at a center.
As an added bonus, tracking cards are included. You can make it a year long challenge to complete all 50 task cards! As students finish, you can photograph and save their creations digitally, and initial their task card. Or just let them checkmark and keep track themselves. They will be so proud to complete their 50 item STEM challenge!
Ideas for items to use with these cards include:
-building blocks
-playdough
-geoboards
-pipecleaners
-loose parts
-items in nature
-craft center
-pattern blocks
-snap cubes
Included in this Product
-50 task cards in colour
-Same 50 task cards in black and white
-Tracking cards
Like these? Check out my
-FAMOUS STRUCTURE STEM CHALLENGES
Still have questions? I have answers! Email me at ateacherandhercat@gmail.com
Report this resource to TPT