STEM States of Matter Glitter Slime or Unicorn Poop Unit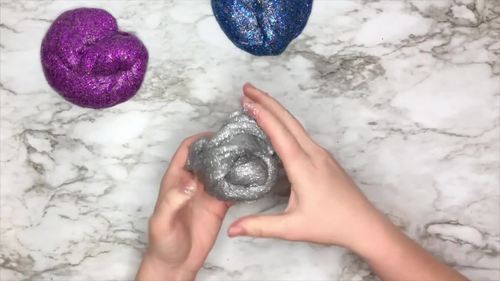 ;
Description
This science unit will guide your students through a STEM lab that helps them create glitter slime (unicorn poop or unicorn slime).
Slime making is a great way to introduce the properties of matter and chemical reactions. Guide your students through the process as a group or set up individual lab stations where they can explore the DIY slime creation and track their discoveries with the STEM journal.
This resource includes:
one teacher guide
teacher recipe sheet
student recipe cards
step-by-step directions
8 page student STEM journal
Other items to check out:
Bendable or Rigid 2nd grade Science Sort
Build and Rebuild 2nd grade Science activity
Full NWEA Math Bundle RIT Band 171-230
States of Matter with MineCraft
----------This product is a DIGITAL DOWNLOAD.---------
Want to earn free products on TPT and make a teacher-author's day?
Feedback means a lot to sellers on TPT - we want to hear how useful our products are in your classroom and what needs we can fulfill. Don't forget to leave feedback on items you've purchased - you earn 1 TPT credit for every dollar spent on TPT. These credits can be used to purchase future items. Log in, go to "My Purchases" and click on the "Provide Feedback" link next to each product - it's that easy!
Report this resource to TPT