Science of Reading Phonics Board Games Print & Digital Google Slides™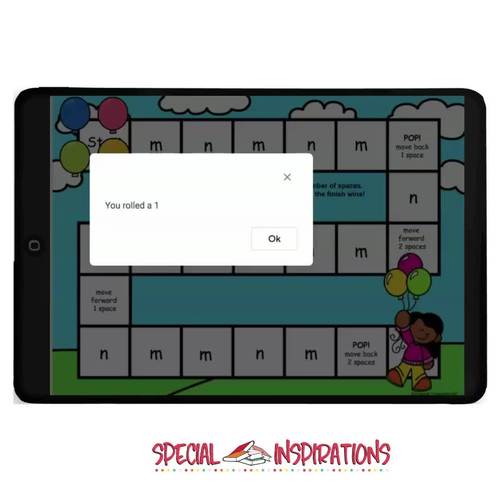 ;
Products in this Bundle (39)
showing 1-5 of 39 products
Description
Science of Reading and Orton-Gillingham aligned phonics board games bundle! Perfect for the teacher/tutor who employs the Orton-Gillingham Approach and/or uses a program based on similar principles. Print & Digital versions included for all games.
*Also sold individually *
To access the digital versions, download the pdf and click on the laptop to access. You will be directed to a make a copy page, click the blue make a copy button to add it to your Google Drive.

My Terms of Use: All products, free and paid, are for single user/one classroom use only. Please purchase additional licenses for multiple users.
Leaving Feedback
Your feedback is greatly appreciated and I can't thank you enough. Leaving feedback awards you credits to use towards future purchases!
How To Follow My Store
Want to be the first to hear about new products and freebies? Just click the green star and follow me button next to my name and you'll be the first to know!
Thank you for choosing Special Inspirations for your classroom, tutoring, and homeschooling needs!
Colby Horn
Special Inspirations
Follow Me on Instagram, Facebook, and Pinterest @Specialinspirations
Report this resource to TPT
Standards
to see state-specific standards (only available in the US).
Demonstrate understanding of spoken words, syllables, and sounds (phonemes).
Count, pronounce, blend, and segment syllables in spoken words.
Isolate and pronounce the initial, medial vowel, and final sounds (phonemes) in three-phoneme (consonant-vowel-consonant, or CVC) words. (This does not include CVCs ending with /l/, /r/, or /x/.)
Know and apply grade-level phonics and word analysis skills in decoding words.
Orally produce single-syllable words by blending sounds (phonemes), including consonant blends.