Scratch Coding Bundle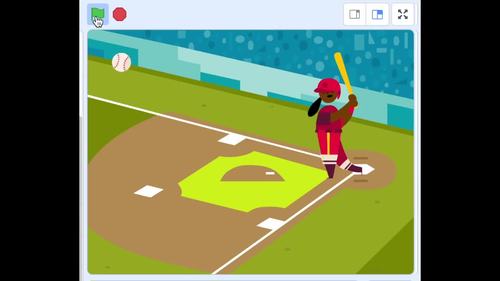 ;
Easel Activities Included
Some resources in this bundle include ready-to-use interactive activities that students can complete on any device. 
Easel by TPT is free to use!
Learn more
.
What educators are saying
I am starting this school year as a computer science teacher. Getting ahead and loving your resource.
Products in this Bundle (24)
showing 1-5 of 24 products
Description
This is a discounted bundle that includes ALL of my coding resources. These lessons provide step-by-step guidance to teach coding fundamentals using Scratch and include student activities for them to apply their learning.
There are two coding curriculums in this bundle - one is geared more towards 3rd-6th grade and the other more towards 7th-10th. However, you could definitely have students complete them both. The 3rd-6th lessons really isolate concepts and build them slowly; the 7th-10th lessons are more complex with students learning more than one concept at a time. The first lesson in the 7th-10th curriculum on Movement might feel a bit repetitive to students who already completed the 3rd-6th lessons, but it touches on a few things not covered in the other curriculum (and it is free!). There are a few programs that are similar in the two curriculums, but the 7th-10th version of them has more complexity. Mostly, the programs are different. The 7th-10th lessons also cover some topics that are not in the 3rd-6th lessons, such as music, drawing, cloning, moving backgrounds, and video sensing. BONUS: My Hour of Code Activity and Scratch Coding Challenges are also included in the purchase.
The first lesson for both curriculums is free, so you can always download those first to assess.
The PowerPoints include embedded videos to better illustrate how the programs should be functioning at various steps. Everything is completely editable.
Click here for Google Slides version.
Report this resource to TPT