Seasons Sorting Activity Montessori Circle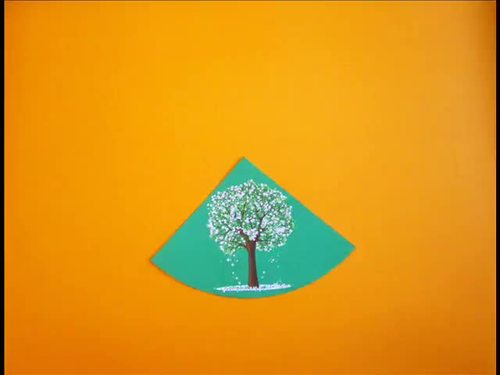 ;
instruction - 1 page, material - 10 pages
What educators are saying
My students loved using this during our unit on Seasons. They loved literally putting the puzzle pieces together, predicting what fitted next and confirming the whole.
Absolutely beautiful, it's so engaging, my students love it. It's always available on my science shelf since it's easy to wipe clean. Thank you for such wonderful resources!!
Also included in
Try these engaging, hands-on activities to teach children about the four seasons and months of the year. Perfect for your Montessori classroom. Your preschool, pre-k, kindergarten, or elementary students and mixed-age groups will easily learn about seasons using these fun activities.THE BUNDLE INCLU

Price $18.00

Original Price $21.00

Save $3.00
Description
This Montessori four seasons activity puzzle will help your students to learn about 4 seasons and the months of the year. The material is a great visual for learning about spring, summer, fall, and winter. This is a great sorting activity for a classroom Science Center or Seasons Corner for Preschool, Pre-K, Kindergarten, First Grade or Homeschool. Children will learn to identify parts of the year with seasons and months. You can also use it as a sorting activity.
It can be difficult for children to learn about time because it is abstract. These cards visualize the year cycle wonderfully and children love using them!
~~Save with BUNDLE!~~ Take a look at this that includes all these materials!
THE SET INCLUDES A VERSION FOR THE NORTHERN AND SOUTHERN HEMISPHERES.
The resource is based on Montessori principles. The colors correspond to Montessori colors of the seasons (spring- green, summer - red, autumn - yellow, winter - white). The material has control of error.
The sun is in the middle. The inner circle represents seasons. The outer circle represents months. The material is presented counter-clockwise as the Earth revolves around the Sun.
The material consists of parts of the puzzle and 4 labels.
Activity Suggestions
* Use it during the Montessori birthday celebration
* Use in your science center, seasons corner, cosmic, or language shelf for individual work
* Use it during circle time, with individuals, or in small groups
* Print and assemble to use as a seasons wall poster or display
* Print on magnetic paper to use on the magnetic board or your fridge
* Add velcro to the back of the cards and use it together with a big cloth circle.
POLISH version of the cards is available here.
---------------------------------------------------------------------------------------------
You may also like my other :
☙ Seasons and Months Timeline Cards
☙ Seasonal Children's Activities Sorting Cards
☙ Seasons in Paintings Art Cards
☙ 5 Materials for learning about Seasons and Months
---------------------------------------------------------------------------------------------
to be the first to know about all my NEW resources!
✎ Leave feedback after using the activity and earn points toward FREE TPT purchases. I am so eager to know what you think about my work!
Total Pages
instruction - 1 page, material - 10 pages
Report this resource to TPT