Semester Long Theater Arts Units and Lessons High School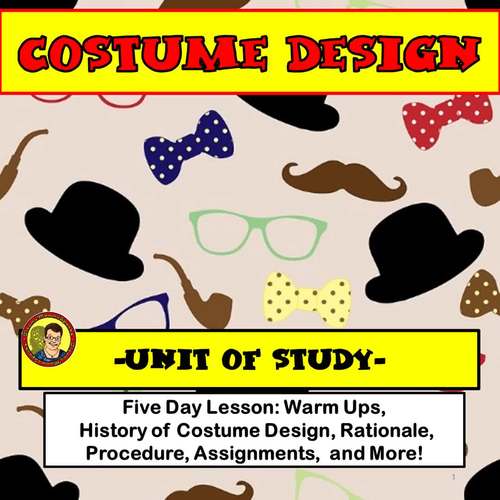 ;
Includes Google Apps™
This bundle contains one or more resources with Google apps (e.g. docs, slides, etc.).
Easel Activities Included
Some resources in this bundle include ready-to-use interactive activities that students can complete on any device. 
Easel by TPT is free to use!
Learn more
.
Products in this Bundle (13)
showing 1-5 of 13 products
Bonus
Tony Award Winning Plays Poster
Description
Save 30%! Here is a bundle (545 pages) of theater arts units created especially for the high school teacher for the week of a production. No more worrying about what your classes can study when you are busy with a hundred other responsibilities! . These units are low in teacher to student contact (or they can be made so by the teacher).
Theater classes can be more than scenes, improvisation and monologues. There is a plethora of exciting theater subjects our high school students appreciate and enjoy learning.
This Bundle Includes:
Technical Theater Units--Set, Costume, Stage Props and Sound
Producer Unit--Read, Budgeting and Project
Play Script Analysis--Presentation and Project
Musical Theater Lessons--Tony award winning musicals (Wicked and The Wiz and Rent
Growth Mindset of Theater Artists
Playwriting Dialogue
Choice Boards-Theaters Around the World and Theater Occupations
Plus, a Bonus Product: Poster of title of Tony award winning plays
Created by an award winning drama teacher and director of thirty-eight years.
For more information, check out my store at: Dramamommaspeaks

Here's What Buyers Say About My Products:
"This is a great very well written resource and very good for text comprehension! Thank you!"
"This is such a wonderful and creatively made resource!"
"Love this activity! What a great way for students to work together!"
Earning TPT Credits
• Do you want credit for future TPT purchases? Just provide feedback for resources you purchase. Click on the "provide feedback" button next to your purchases, rate the resource, and leave a short comment. (You need to do both to earn credits.)
You receive 1 TPT credit for each dollar you spend, and you can spend it just like cash on future Teachers Pay Teachers purchases.
Teaching Duration
2 Weeks
Report this resource to TPT
Standards
to see state-specific standards (only available in the US).
Determine a theme or central idea of a text and analyze in detail its development over the course of the text, including how it emerges and is shaped and refined by specific details; provide an objective summary of the text.
Analyze how complex characters (e.g., those with multiple or conflicting motivations) develop over the course of a text, interact with other characters, and advance the plot or develop the theme.
Determine the meaning of words and phrases as they are used in the text, including figurative and connotative meanings; analyze the cumulative impact of specific word choices on meaning and tone (e.g., how the language evokes a sense of time and place; how it sets a formal or informal tone).
Analyze how an author's choices concerning how to structure a text, order events within it (e.g., parallel plots), and manipulate time (e.g., pacing, flashbacks) create such effects as mystery, tension, or surprise.
By the end of grade 9, read and comprehend literature, including stories, dramas, and poems, in the grades 9-10 text complexity band proficiently, with scaffolding as needed at the high end of the range.By the end of grade 10, read and comprehend literature, including stories, dramas, and poems, at the high end of the grades 9-10 text complexity band independently and proficiently.