Sentence Building Worksheets Bundle Set 1 and 2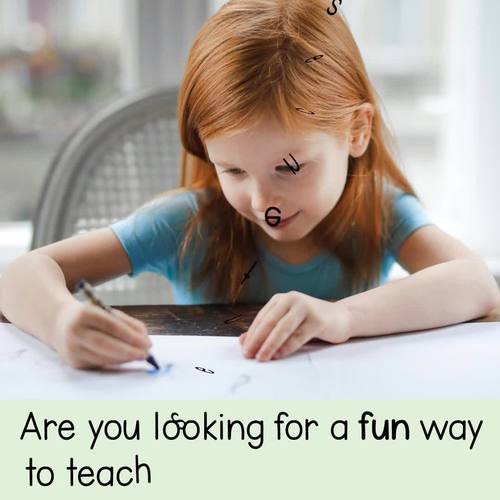 ;
What educators are saying
This was a great purchase to help my lowest reading group get practice making sentences that make sense! Thank you.
I use this as a word work center in my classroom. It is great for the kids to practice sentence structure. Thanks!
Products in this Bundle (2)
Also included in
Check out these 325 sentence scramble worksheets designed for kindergarten and first grade. These no prep sentence building printables are perfect for literacy lessons and literacy centers.Sentence building worksheets are great for working on -Fine motorHandwritingReadingSight wordsWritingSentence s

Price $34.99

Original Price $63.97

Save $28.98
Description
You will love this 40 page bundle that includes two sets of no prep sentence building (sentence scramble) worksheets. These kindergarten and first grade activities are perfect for teaching sentence structure during literacy lessons, writing lessons, or literacy centers.
Students simply cut, sort, and paste the words into a sentence, write the sentence, and color the picture.
10x CVC worksheets
10x blends worksheets
10x digraph worksheets
10x long vowel worksheets
Choose which worksheets suit your students based on their reading and writing abilities.
These sentence building worksheets are ideal for the structured literacy classroom or if you are looking for science of reading resources. The worksheets are phonics based, decodable, and get more challenging as students learn new sounds.
Sentence building worksheets are great for working on -
Fine motor
Handwriting
Reading
Sight words
Writing
Sentence structure
It's a time saver – simply print and go! NO PREP!
It's a bargain!
It's differentiated - it suits students at different levels (e.g CVC or long vowel)
It's versatile – students in Kindergarten, 1st and 2nd grade could try this worksheet, depending on their capabilities
It's Common Core aligned
It's fun and engaging – student friendly pictures, full of wonderful clip art (which kids will love coloring in)!
Whole group literacy, writing, or spelling lessons
Literacy or writing centers
Independent sentence writing practice
Homework
Morning work
Early finishers
Assessment
Activity for a sub
Sentence Building Worksheets (Freebie)
The following products are included in this bundle:
Sentence Building Worksheets (Set 1)
Sentence Building Worksheets (Set 2)
Enjoy this resource! Don't forget to follow my store for more awesome products and rate this product for your TPT credits :)
Sentence Building Seasonal Bundle
Sentence Building Holiday Bundle
Report this resource to TPT
Standards
to see state-specific standards (only available in the US).
Demonstrate understanding of the organization and basic features of print.
Follow words from left to right, top to bottom, and page by page.
Recognize that spoken words are represented in written language by specific sequences of letters.
Understand that words are separated by spaces in print.
Recognize and name all upper- and lowercase letters of the alphabet.