Sequencing Mini-Books | 3 Step Sequencing Pictures & Stories | Everyday routines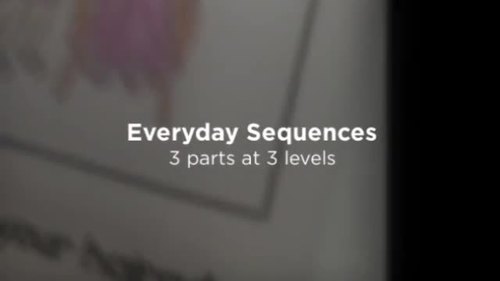 ;
Also included in
Helping your speech and language student to understand sequencing and develop sequencing skills is fun and engaging when you use these 3-step sequencing pictures and mini-books.  Your Pre-K to 2nd grade speech students are going to love practicing their sequencing skills when they get to color, cut,

Price $12.00

Original Price $15.00

Save $3.00
Description
Helping your speech and language student to understand sequencing and develop sequencing skills is fun and engaging when you use these 3-step sequencing pictures and mini-books.  Your Pre-K to 2nd grade speech students are going to love practicing their sequencing skills when they get to color, cut, and paste to retell the events of the stories. This PRINT & GO  3-step sequencing resource contains 3 Everyday themed sequencing activities.
These themed sequencing mini-books include 3 levels allowing you to differentiate. Each level of reader provides students with the opportunity to practice varying degrees of sequencing skills. 
⭐️Level 1: Contains picture and text support. Black & white format allows students to add their own flair & creativity when they color the pictures in these mini-books.
⭐️Level 2: Sequencing mini-book contains text but students cut, arrange and paste pictures in sequence.
⭐️Level 3: Students color, cut, and order the pictures in the proper sequence. Students get to write the story sequence! 
✅ This Speech and Language Sequencing resource includes the following Everyday themes
o Giving a dog a treat
o Making popcorn
o Riding in the car
o Playdate
o Taking a bath
o Eating lunch
o Arriving at school
o Playing a game
o Getting a haircut
⭐️Make sure to check out the PREVIEW to see samples included in this Speech and Language Sequencing resource.⭐️
Also available:
Sequencing Mini-books for Fall/Winter
Sequencing Mini-books for Spring/Summer
Report this resource to TPT