Set of 9 Animated Token Boards-Great for remote learning!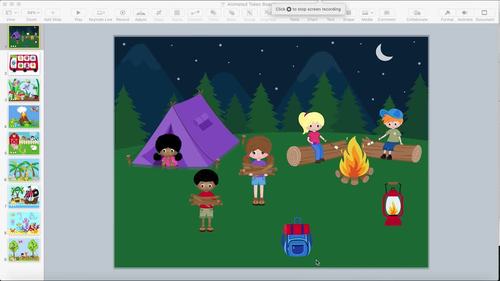 ;
Description
This set of 9 animated token boards excite and motivate learners. These token boards are perfect for remote learning! They are easy to use and you never lose any of the pieces! There's nothing to laminate! The special effects and sound effects capture your learner's attention. Simply open PowerPoint on any device, select the board you want to use, and start the slideshow. Click anywhere on the screen to deliver a token. It's that simple!
Want to become a master at ABA? Visit https://masteraba.com to learn more!
Please leave feedback after downloading this product! It helps other teachers find our content!
*************************************************
For more information on using Applied Behavior Analysis (ABA) to address problem behavior, go to Master ABA.
Also try these online courses to help you become the ABA Master you always dreamed of!
Join our community of professionals to learn to become an ABA Master! You can do it. We can help! Visit the ABLE Support for BCBAs today to learn more!
Click the green star to follow me on TpT to get updates on giveaways, promotions and new products!
Questions or comments? Email me at support@masteraba.com.
Let's connect!
Report this resource to TPT