Short O CVC Segmenting and Blending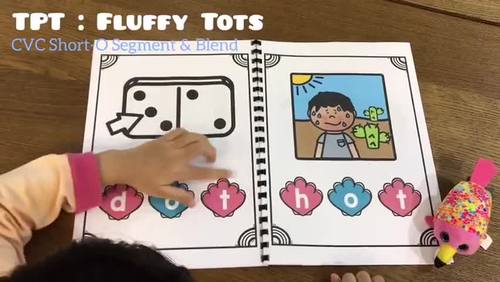 ;
Description
I created this pack because my kids prefer to do Short O CVC Segmenting & Blending activities with big pictures.
This packet also has each letters clearly separated from each other. This means for example for the word d-o-g, each of the letter 'd', 'o' and 'g' has their own sea shells.
⭐ For teachers, you can send this packet to your parents and share the video demo how to use this packet.
⭐ 27 CVC Short-O Words include:
bob
cob
job
mob
rob
sob
nod
pod
rod
dog
fog
hog
jog
log
cop
hop
mop
pop
top
dot
hot
pot
cot
rot
tot
box
fox
⭐ How to Use This Pack (Refer video demo here.)
To use this pack, first, make the sound of each letters.
Then, say out loud the sound in faster way.
You can demo to your kids first before they do the blending.
Have fun!
⭐ Earn Your TPT Credit - Don't forget that leaving feedback earns you points towards FREE TPT purchases. I love that feedback!
⭐ Follow Me - Click HERE to follow my store so you won't miss exciting new resources.
Report this resource to TPT