Sight Words Worksheets | Word Work Center Games and Boom Cards Unit 1 BUNDLE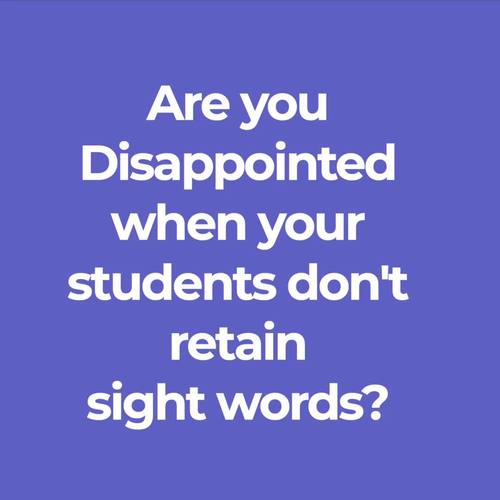 ;
Products in this Bundle (10)
showing 1-5 of 10 products
Bonus
Covers for all games units 1-8 and data binder check list for all units.
Also included in
This Mega Bundle covers you for 32 weeks of school. It has everything you need to help your students be successful with sight words! Word work for grade 1 is a great tool to use to help your students master first grade high frequency words. Each week has a different set of words that come with hom

Price $150.40

Original Price $368.00

Save $217.60
Description
Word work for grade 1 is a great tool to use to help your students master first grade high frequency words. Each week has a different set of words that come with homework sheets, center materials, flashcards, fluency strips, center games and worksheets for extra practice and assessments.
Week 1 words:
a, blue, come, go, I, is, jump, me, and, can, for, help, in, it, make, my
Week 2 words:
not, one, red, we, am, you, up, at, black, did, but, have, into, out
Week 3 words:
ran, was, what, yes, as, from, some, so, went, will, ask, by, put
Week 4 words:
grow, teacher, no, said, here, three, play, has, run, now, see, the, look, to
Save 30% when you purchase the year long bundle!
You can check out my blog post HERE to read about this resource in detail, and also snag a week-long freebie.
Here's what's included:
Whole group activities - practice powerpoint, Elkonin baseball powerpoint, student Elkonin sheets
Close activity sheets for assessment (L.1.4.a) There are two different types of assessments. One has word boxes where students have several words to choose from and the other gives the students only two options. (differentiated)
ABC order sheets This has two options for differentiation. One has ABC order only with the first letter and another has ABC order to the 2nd letter.
Home learning sentences and words (RF.1.3) These sheets are for home learning. One sheet has our words for the week and the other has sentences using the words. These go in the student's binder and they practice at home for their assessment on Friday.
Word puzzle sheets Just another way for students to use our words for the week in a fun and engaging way. These are differentiated as well.
scrambled word sheets (RF.1.2.c and RF.1.2.d) There are two different types created for differentiation.
Scrabble tile count sheets With this sheet, students not only unscramble our words, they also have to use math and add up all the tiles.
Flashcards (copy, laminate, cut, and bind) (RF.1.2, RF.1.3) The flashcards have the word and the sentence for the students to practice.
Word Wall Words Just print on colored card stock to add to your theme.
Cut up sentence cards (two sets per week) (RF.1.4) These are our cut up sentences that students have to race to put together (they go with our home learning sentences). Students get into groups of two and race the other group to see who can build all the sentences the fastest.
Cut, glue, and write sentences (RF.1.1, L.1.2.b) This can be used as an assessment or center work.
End of week word assessment
Fluency strips of each sentence to help students work on fluency.
I Have Who Has Word game covering all of the words from Unit 1
Board game with words from Unit 1
QUESTIONS OR CONCERNS
Email me at scjuneau@yahoo.com if you have any questions or concerns about this product.
WHO LIKES A DEAL?
Thank you for visiting my store! Please contact me if you have any questions!
I SURE APPRECIATE YOU!
Shanon Juneau ❤️
Teaching Duration
1 month
Report this resource to TPT
Standards
to see state-specific standards (only available in the US).
Recognize the distinguishing features of a sentence (e.g., first word, capitalization, ending punctuation).
Orally produce single-syllable words by blending sounds (phonemes), including consonant blends.
Isolate and pronounce initial, medial vowel, and final sounds (phonemes) in spoken single-syllable words.
Segment spoken single-syllable words into their complete sequence of individual sounds (phonemes).
Know and apply grade-level phonics and word analysis skills in decoding words.