Social Emotional Learning in the Classroom: Anti-Bullying Picture Book (Video)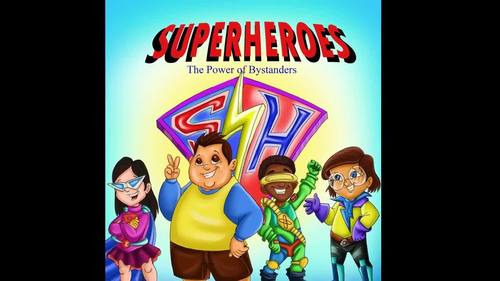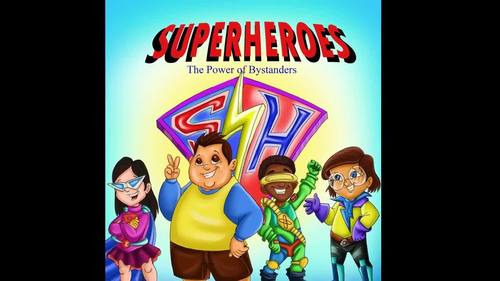 Created By
Counseling with HEART
Also included in
SAVE $21.00 BY BUYING THE BUNDLEAll thirteen of my Picture Book Videos, along with Activity Guides, are now available in one bundle: Picture Books are appropriate for grades K-6.Includes Book Videos:Mrs. Joyce Gives the Best High-Fives (introducing the school counselor)Frenemy Jungle (relational agg

Get everything you need as an elementary school counselor in one HUGE bundle: Character Education, Red Ribbon Week, Parenting Newsletters, Responsive Services/Small Groups (Print-n-Go Activity Books), Guidance Lessons (Picture Book Videos)30 INSTANT DOWNLOADS (SAVE OVER $30 WHEN YOU BUY THE BUNDLE)R

$125.00

$155.00

Save $30.00
Product Description
Using the power of bystanders this professionally illustrated digital story helps children see that standing together can defeat a bully. *The illustrator creates characters that transform into superheroes each time they stand up to Kyle, the class bully. See if your students notice the transformation. (Grades 3-6) Full video with professional read aloud of the book Superheroes: The Power of Bystanders.
This download includes a ZIP file with two items:
1) Video Book Digital Story (6:54 minutes)
2) Activities for discussion of story
STORY SYNOPSIS
Superheroes: The Power of Bystanders
Jeffrey and his classmates are tired of being bullied by Kyle. When Jeffrey approaches his teacher, Miss Jones, for support, she advises him to keep his eyes open and look for a superhero. Jeffrey looks around and doesn't see any superheroes. But throughout the school day, he is amazed to see his everyday friends transform before his eyes.
This story teaches children that kids can be powerful when they band together to take a stand against bullying. Also included are tips for parents and educators on supporting children in standing up to bullying.
(If you'd like a softcover edition of this story for your class library, please shop Amazon $10.95.)
FEEDBACK & FOLLOWERS
Did you know that you can receive credit towards future TpT purchases by reviewing this product? If you enjoy this product, please leave a review at the product page or through "My Purchases" under "My Account" at TpT.
You can also follow me for the latest news of products and sales.
If you have any questions, I'd love to hear from you! ~Erainna
Email: erainnawinnett@gmail.com
Pinterest: Counseling with HEART
Blog: Counseling with HEART
Teaching Duration
30 minutes
Report this Resource to TpT