Social Justice! Stereotype and Race! Special Education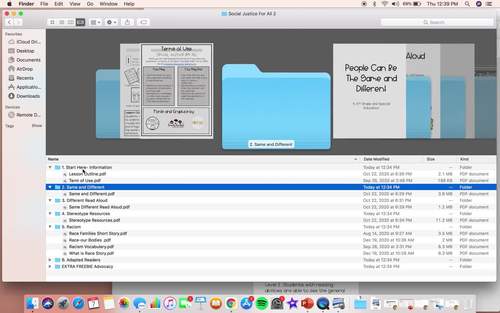 ;
Part of the Teach for Justice
This resource is part of a collection of educator-created, expert-vetted resources to help you create learning environments to support every student, challenge biases, and encourage discussions around race and social injustice. 
Explore the collection.
Description
A small unit of lessons highlighting Stereotype and Race. An introduction for Special Education students into race, stereotype, and differences.
: Same, Same but Different by Jenny-Kostecki-Shaw
Youtube Read Aloud Link: https://www.youtube.com/watch?v=ze11Q-S8-LA
Amazon Link: https://www.amazon.com/Same-But-Different-Jenny-Kostecki-Shaw/dp/0805089462/ref=sr_1_1?dchild=1&keywords=same+same+but+different+story&qid=1611271001&sr=8-1
Included:
People can be the same or different: 2 vocabulary words and cards and 3 practice worksheets.
Same, Same, and Different Read Aloud: Adapted Story Board and 2 story comprehension worksheets.
Stereotype: 4 vocabulary words and cards and 3 practice worksheets.
4 Race/Racism Simple Stories
4 Race/Racism Adapted Books
Report this resource to TPT