Social Skills Story and Activity GREETINGS | Preschool Social Emotional Learning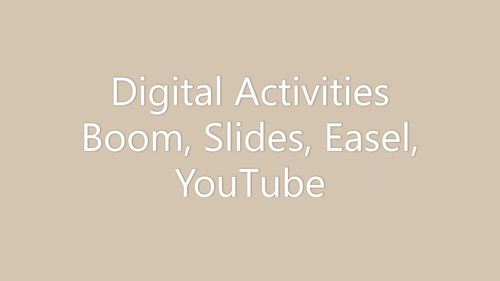 ;
Zip

Google Apps™

Internet Activities
2 full greetings activities print and digital
Includes Google Apps™
The Teacher-Author indicated this resource includes assets from Google Workspace (e.g. docs, slides, etc.).
Easel Activity Included
This resource includes a ready-to-use interactive activity students can complete on any device. 
Easel by TPT is free to use!
Learn more
.
What educators are saying
Teaching greetings can vary with the age group. This resource allows me to use this with my students at a level that will make sense. Thank you!
Also included in
⭐Looking for social skills stories and social emotional learning activities for preschool, Kindergarten, or special education students? These social narratives with original artwork teach about greetings, following directions, following a schedule, learning to play, riding the bus, asking for help,

Price $45.00

Original Price $75.00

Save $30.00

♥Looking for a simple preschool yearly curriculum for your preschool, pre-K, transitional kindergarten, or young special education students? These activities help support a preschool yearly plan and are perfect for students with supportive needs or as a preschool curriculum for 3-year-olds as it is

Price $67.00

Original Price $133.92

Save $66.92

❤️ Looking for social emotional learning activities or social skills stories on greetings? This bundle of social narratives and social skills activities are great for preschool circle time or social group for students with autism who respond to social stories and autism visuals. Also supports self-co

Price $9.00

Original Price $11.99

Save $2.99

⭐If you want a pile of resources to get your ESCE or preschool classroom off to a great back-to-school start, try this! Resources for the teacher for beginning of the year like IEP goal bank, IEP data collection sheets, visual schedules, Weather Bear, and more. And for the students, to get them star

Price $67.50

Original Price $112.50

Save $45.00
Description
⭐Check out this exciting preschool social emotional learning social narrative and activity! This is one of many-to-come ORIGINAL social learning stories with original artwork. The story is presented in a choice format with the reader making choices when given a simple scenario. Bonus activity social skills story and activity I Can Greet.

Activity 1: This 20-page SEL story and activity is Goofy Gary Learns to Greet. Readers get to choose how Goofy Gary should greet a few different people during his day and see how their choice works out for him! They learn what the "hidden rules" are for greeting people. Comes in Boom, Slides, Easel, and YouTube plus printable 20-page book, small book in black-and-white for coloring, and 3 coloring pages.
Activity 2: This is a short digital and print lesson titled I Can Greet My Friends. The digital lesson includes a 13-slide narrative (aka Social Story™) and then a 7-slide activity to reinforce the lesson. The lesson should take no more than 5-10 minutes, and then there is a short coloring sheet for class and a take-home coloring book that has the lesson in it, as well.
Bonus: Printable GREETING visuals with Core Words to facilitate and prompt practice!

These SEL activities and artwork are simple but SO cute and with limited distractions on the page, making them great for special education, school counseling, speech therapy activities, or any preschool classroom.
Find Zoe the Zany Zebra Learns a Schedule
Find Danny the Dashing Dinosaur Learns to Do
Find Patsy the Puny Platypus Learns to Play
Find Winifred the Wacky Walrus Learns to Win
Find Lanky Linus Learns to Lose
Find Beautiful Buford Rides the Bus 

⚠️IMPORTANT Join my newsletter at abainschool.com/subscribe to get notified when each new book comes out. They're all super cute!

⭐Resource includes (zip file with digital links):
✅ Boom Cards™: include audio and immediate feedback Playable preview CLICK HERE
✅ Google Slides™: play in present mode for audio and clickable links
✅ EASEL™:TpT Digital. Use it easily with just your TpT log in! No audio or clickable links, just the story.
✅ YouTube™: Hear the story, great for groups.
✅ Full-page printable story in color and b&w. Print, laminate, and bind to make a book.
✅ Half-page printable story in black-and-white. Great to give to students to color and take home.
✅ Printable visual prompts. Print, laminate, cut, put on a ring, and carry to use as visual prompts for students to practice their greeting skills!
✨Find more preschool resources here:
► Preschool Pre-K Special Education Preschool Curriculum BUNDLE WITH SEL lessons
► Social Skills Lessons for Preschool 25 Social Narratives and Activities BUNDLE
► Adaptive Books with Core Words Vocabulary I See a 4-Activity BUNDLE
► Adaptive books Speech Therapy Nursery rhymes activities 12-Activity BUNDLE
► IEP Goal Bank Preschool Pre-K Special Education goals IEP Goals and Objectives
► Life Skills Special Education Visuals BUNDLE
✤✤✤✤✤✤✤✤✤✤✤✤✤✤✤✤✤✤✤✤✤✤✤✤✤✤✤✤✤✤✤✤✤
FOLLOW ME HERE to get a monthly FREEBIE in your TpT messages!
♥♥♥ Earn TpT credit by leaving me a review on your MY PURCHASES page. For every dollar you spend, you will earn one credit that can be applied toward any of your future purchases. Every 20 credits earned equals $1.00. It's worth the extra minute! (and always appreciated)♥♥♥
Please contact me at audra@abainschool.com if you have a question about this resource or experience a problem. You can also use the ASK A QUESTION tab on my TpT page or the Q & A tab.
✤✤✤✤✤✤✤✤✤✤✤✤✤✤✤✤✤✤✤✤✤✤✤✤✤✤✤✤✤✤✤✤✤
♥ For Boom™ products
You must be connected to the Internet. Boom Cards play on modern browsers (Chrome, Safari, Firefox, and Edge). Apps are available for Android, iPads, iPhones, and Kindle Fires. For security and privacy, adults must have a Boom Learning account to use and assign Boom Cards. You will be able to assign the Boom Cards you are buying with "Fast Pins," (play provides instant feedback for self-grading Boom Cards). Fast Play is always a free way for students to engage with Boom Cards decks. For additional assignment options you'll need a premium account. If you are new to Boom Learning, you will be offered a free trial of our premium account. Read here for details:http://bit.ly/BoomTrial .
♥For Google™ products
► You will need a Google account in order to access this resource. Your students will also need Google accounts so they can access the activity if you are assigning to them.
► You must be logged into your account when you download the file. When you click the link, you will get a prompt, "Would you like to make a copy of…." Click Make a copy, and it will copy to your Drive.
► If your school district has Google access blocked, you can choose to have the resource added to a personal Google account and then share it with your school account. 
Copyright © ABA in School. All Rights Reserved.
Total Pages
2 full greetings activities print and digital
Teaching Duration
30 minutes
Report this resource to TPT