Social Studies Interactive Notebooks & Activities Bundle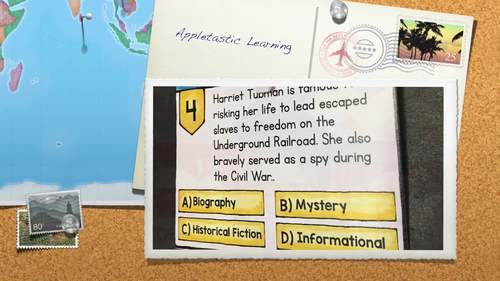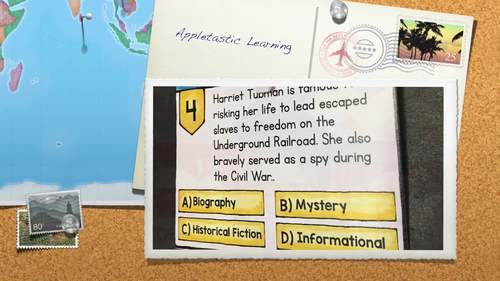 Created By
Shelly Rees
Products in this Bundle (15)
showing 1-5 of 15 products
Bundle Description
Your students will enjoy Social Studies Class all year long with this popular, engaging interactive bundle. DIGITAL VERSION is being added this month! The hands-on approach to learning through the components of this resource will surely help your students learn and understand the events and concepts of United States History, Government, and Geography.
PLEASE NOTE: This popular bundle is getting a DIGITAL update! Over the next month, an Google slides interactive version of the activities will be ADDED to each of the 15 units in the bundle. The price WILL BE going up, so you'll want to grab it now to not only save money, but also to have access to BOTH the printable and digital components in the future! My deadline for getting all the digital versions completed and added to each unit is August 31st.
By purchasing this complete bundle, you are saving 35% off the price of the individual units.
Each of the 15 packets include all or some of these components:
• Interactive Notebook
• Foldables
• Bulletin Board Sets
• Writing Activities
• Timeline Activities
• Mini Books
• Worksheets
• Information Guides
• Photo Examples
• Other Fun Activities
This year-long bundle includes these 15 packets:
Maps, Continents, and Landforms
The 13 Colonies (Geography) - Digital Version Added
Colonial America - Jobs and Trades - Digital Version Added
The Civil War - Events Leading to the War
3 Branches of U.S. Government - Digital Version Added
Elections and the Voting Process
By purchasing the bundle, you are saving 35% off the combined price of each of the 15 individual packets.
Don't forget that leaving feedback earns you points toward FREE TPT purchases. I love that feedback!
Also, follow me and be notified when new products are uploaded. New products are always 50% off for the first 24 hours they are posted. It pays to follow me!
As always, please contact me with any questions!
Thank you so much,
Shelly Rees
Report this Resource to TpT