Solar System Bundle (Now with Student Workbook!!)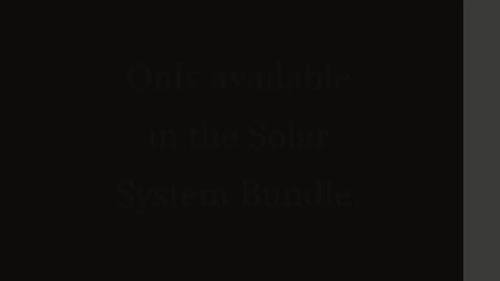 ;
Products in this Bundle (8)
showing 1-5 of 8 products
Bonus
Solar System Student Workbook (with answer key)
Also included in
A bundle of bundles! This resource contains BOTH my Sun Earth Moon System Bundle and my Solar System Bundle, with an additional discount! Both have student workbooks (with answer keys). These resources are appropriate for grades 7-10. Below is a link to each bundle. Both previews show ALL student pa

Price $35.00

Original Price $48.00

Save $13.00

I am so excited to be able to offer my complete Earth Science Curriculum! This curriculum comes with a workbook for each unit EXCEPT weather. Weather is included, but I don't use a workbook for weather. This is a FULL YEAR CURRICULUM. The following units are included. I've linked each unit to its bu

Price $220.00

Original Price $301.25

Save $81.25
Description
This bundle now includes a student workbook! You can still use the lessons separately, or use the workbook as a way to tie it all together. There are added illustrations, photographs, and review pages included. Check out the video preview, the entire workbook is shown completed. The workbook is the free download that comes with the bundle. Teacher key is included in the workbook document.
These resources feed on the natural curiosity that students have about where we are in space, and the planets, moons, and other objects in our Solar System. There is a brief overview of the types of galaxies and where our Solar System is found in the Milky Way. The focus of the bundle is on the planets and their characteristics. Your class will build a scale model of the Solar System. Posters are included for a note taking activity. Students will understand differences between the inner and outer planets. Asteroids, dwarf planets, and the Kuiper Belt are introduced. There is an enrichment opportunity where students find a representation of the number of stars in the Milky Way. This is a unit that my middle school kiddos just LOVE learning about. It's really a LOT of fun and jam packed with fun information.
These resources were designed for 7th grade, but would be appropriate for 6-8. If you click on the preview, it will walk you through all the resources in the order in which you would use them.
Enjoy teaching again!
CrazyScienceLady
Teaching Duration
3 Weeks
Report this resource to TPT