Solar System Objects (comets, asteroids, dwarf planets, meteors) Foldable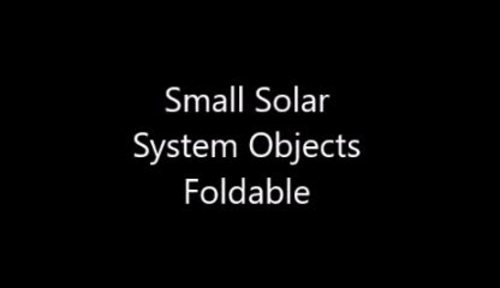 ;
Also included in
Everything you need to complete an Interactive Notebook on Space except pencil, scissors and glue!Included: Planning Pages, Cornell Notes, Cut and Paste/Foldable Activities, Notebook setup, Scales and Daily Warm-ups & Answer Keys.150+ pages Cornell Notes:Scale of the UniverseGalaxiesGravity in S

Price $59.99

Original Price $95.00

Save $35.01
Description
Students create a 4-door foldable on the characteristics and examples of Solar System Objects including: comets, asteroids, dwarf planets, meteors, meteoroids, meteorites, Oort Cloud, Asteroid Belt and Kuiper Belt.

Download includes suggested resources, video directions and guided notes for differentiation.

Use this activity as part of an interactive notebook.

Related Resources:
⭐ Planet Relative Size Anchor Charts
⭐ Comets, Asteroids & Meteors Cornell Notes #19
⭐ Solar System Objects Vocabulary (Frayer Model)
More foldables, games & notes available at Sandy's Science.
Florida Next Generation Sunshine State Standards Big Idea 5: Earth in Space and Time (Benchmark: SC.8.E.5.7)
Report this resource to TPT