Solutions, Erosion and The Water Cycle Experiment: Why is the Ocean Salty?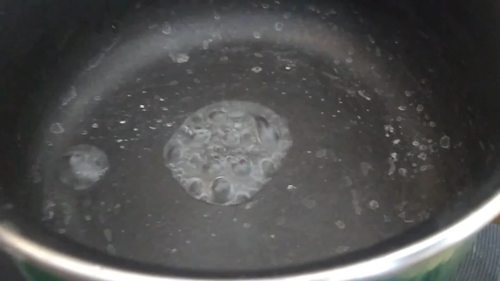 ;
Description
Objective: The purpose of this lab investigation is to guide students through several concepts that account for the salt found in oceans. First, students must understand that salt dissolves into water to make a solution. They must also understand the erosive nature of water, and its ability to weather and move things to other places. Last, they must know the fundamentals of the water cycle. Perfect for small groups and science stations!
So…why IS the ocean salty? Over time, water and rain wear down rocks on land and in bodies of water. These rocks contain minerals, like salt, that are washed into moving bodies of water like streams and rivers. The salt is eventually dumped into the ocean. Water evaporates from the ocean, and the salt is left behind. Since the water in the ocean doesn't flow back IN to fresh water sources, the salt stays there.
Grade Level: 3rd-6th | Duration: 45-60 minutes
Concepts: Physical Science- Mixtures & Solutions, Earth Science- Weathering & Erosion, The Water Cycle
What's Included in this Lab Activity:
Why is the Ocean Salty? - Prediction Worksheet
Why is the Ocean Salty Investigation? - Guided Lab Procedures Worksheets (2)
Student Reflection Worksheet
Teacher Instructions WITH Lab Setup Photographs
Need more hands-on activities? Look here!
I also have a wide variety of PBL activities here.
Interested in Science Art?
Deciduous Forest Animal Adaptations
Scrub Forest Animal Adaptations
Other great activities:
6th Grade Science Visual Vocabulary
>>>All quizzes for 6th grade will be available in the store by Summer 2019!<<<
Try my Science Picture of the Week activity to help promote academic vocabulary development in your classroom!
Please visit my store for more projects, activities and labs.
<<<Subscribe to my Blog for awesome teaching ideas and freebies>>>
Come find out more about me, my classroom, and my work!
Pinterest | Blog | Facebook | Instagram | Science Shirts
I LOVE NEW FOLLOWERS!
Thank you so much for choosing my products. Please follow me on TPT! You'll be the first to know when I post a freebie, a new product, or have an amazing sale! To follow me, go to the top right of this page where you see my logo. Click the little green star it says "Follow Me" and you're done!
FEEDBACK
Did you know that you can receive credit towards future purchases by reviewing this product? If you liked what you got, please leave a review on the product page or through "My Purchases". If you had an issue or found an inaccuracy, PLEASE contact me at sockmonkeyscience@gmail.com prior to leaving negative feedback. I will do everything I can to ensure you are satisfied! I want all teachers who choose my products to be 100% happy with their purchase.
COPYRIGHT INFORMATION
Copyright © Sockmonkey Science. All rights reserved by author. This product is to be used by the original purchaser only. Copying for more than one teacher, classroom, department, school, or school system is prohibited. This product may not be distributed outside the school setting. Failure to comply is a copyright infringement and a violation of the Digital Millennium Copyright Act (DMCA). Clipart, content and design elements found in this PDF cannot be extracted and used outside of this file without permission or license. Intended for classroom and personal use ONLY. You can find more information in the TOU file located with the product download.
Clipart used in this product was provided by Chirp Graphics and The Painted Crow.
Answer Key
Does not apply
Teaching Duration
45 minutes
Report this resource to TPT