Sorting File Folder Activities for Food, Animals and Clothing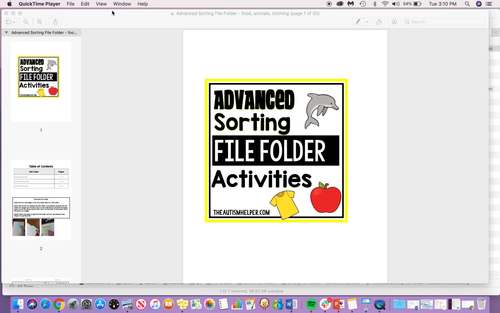 ;
What educators are saying
Love that these can be used as an independent center and then lead to a teacher and student discussion on explaining their reasoning for their answers.
My students have such a wide range of abilities, and I love to promote independence in my students. This was a great resource for this important life skill!
Description
File folder activities are great for practicing and teaching essential basic skills. Target the important concepts of sorting with food, clothing, and animals through these interactive activities. These are perfect for independent work, guided practice, or a paraprofessional-run station.
Instructions and printables to make 11 file folder activities to practice sorting with food, clothing, and animals for a variety of features and attributes. These are great hands-on activities to work on categorizing skills that can be used with a range of types of learners!
Check out the entire resource:
for more resources, tips, and materials to help you help children with autism please visit The Autism Helper
Report this resource to TPT