South Asia BUNDLE (World Geography Bundle), Digital Distance Learning & Print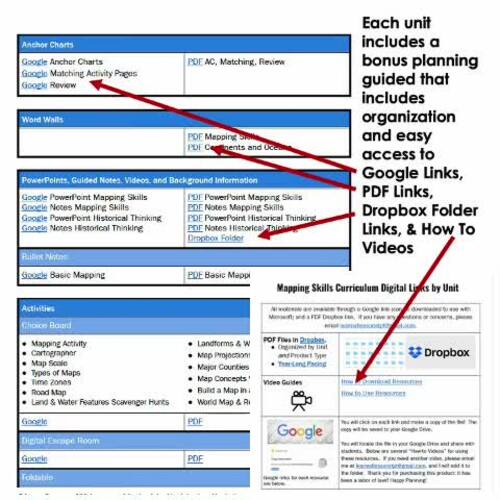 ;
Zip

Google Apps™
Includes Google Apps™
This bundle contains one or more resources with Google apps (e.g. docs, slides, etc.).
Easel Activities Included
Some resources in this bundle include ready-to-use interactive activities that students can complete on any device. 
Easel by TPT is free to use!
Learn more
.
What educators are saying
An excellent resource for lessons. Such variety that you are sure to find many that suit your personal style of teaching.
Products in this Bundle (17)
showing 1-5 of 17 products
Bonus
Digital Links for Google Classroom & Dropbox Links
Also included in
Asia BUNDLE, ALSO PART OF A WORLD GEOGRAPHY MEGA BUNDLE VISIT MY STORE AND FOLLOW TO GET UPDATES INCLUDES: South Asia BUNDLE -South Asia Guided Notes, Power Points, and Resources Pages, Print and Digital Google Option-South Asia Anchor Charts (Great for Bell ringers, Word Walls, and Bulletin Boards)

Price $64.25

Original Price $128.50

Save $64.25
Description
South Asia BUNDLE covers physical geography of South Asia, Cultural Geography of South Asia, History of South Asia, Modern South Asia, & Facts about South Asia. ALSO PART OF A WORLD GEOGRAPHY MEGA BUNDLE
INCLUDES:
Student Vocabulary and Outline
-South Asia Activity, Wheel of Knowledge, Interactive Notebook Insert
-South Asia Vocabulary Puzzle (Print and Digital), South Asia Geography Activity
Also, remember that when you purchase a BUNDLE, you will receive any additional items added in the future at NO COST! TpT Tip-- Rate this product and receive TpT credits towards your next big purchase!
FOLLOW TO GET UPDATES WHEN NEW RESOURCES ARE ADDED
Links to all MEGA BUNDLES
Other Resources to Check Out:
CIVICS PAGE
US HISTORY PAGE
GENERAL RESOURCE PAGE
ELA & WRITING PAGE
PHYSICAL SCIENCE PAGE
PHYSICAL SCIENCE RESOURCE PAGE
EARTH SCIENCE PAGE
LIFE SCIENCE PAGE
WORLD HISTORY PAGE
GEOGRAPHY PAGE
LOUISIANA HISTORY PAGE
CLIPART RESOURCE PAGE
learnedlessonstpt@gmail.com
Thank you for your support! --Learned Lessons
Learned Lessons Teaching Material
learnedlessonstpt@gmail.com
#TPTDIGITAL #TPTTECH Google, 1:1, Digital
Report this resource to TPT