Spanish 3 PowerPoints and Curriculum for an Entire Year Distance Learning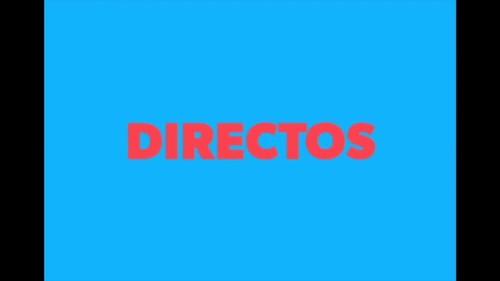 ;
3,438 PowerPoint slides, 953 documents; 19 videos
Also included in
All of my PowerPoints and Curriculum for Spanish One, Two, and Three at a even more discounted price! Save $302! This curriculum includes PowerPoints, Bell Work, Homework, TPR Stories, Quizzes and Tests, Comprehensible Input, Listening Activities, Videos, Student Handouts, Interactive Notebook Activ

Price $615.20

Original Price $918.00

Save $302.80

This Spanish Curriculum Bundle has a full year of ready-made resources for Spanish 1, 2, 3, and 4. It includes 20,381 PowerPoint slides, 7,661 documents, and 41 videos and was kid-tested and refined during 31 years of teaching. It includes comprehensible input, TPRS Stories, bell ringers, listening

Price $730.70

Original Price $1183.00

Save $452.30
Description
Save $110 by buying all the Spanish Three materials in one bundle!!
This, "Spanish Three Curriculum and PowerPoints Bundle" has 3,436 PowerPoint slides, 953 Word documents and 19 VIDEOS. Most PowerPoints are complete lessons with instruction, checks for understanding, guided practice, and closure. Everything you need to teach Spanish Three is in this bundle: PowerPoints, TPR Stories and comprehensible input, homework, autocorrecting tests and quizzes, videos, interactive notebook activities, Google Drive Activities, Student Handouts, bell ringers, competitions, games, and digital versions for distance learning and 1:1 classrooms.
ABOUT ME:
I taught Spanish for 30 years.
During the five years I taught AP Spanish, all of my students have passed except one. Most passed with 4s and 5s. The AP Spanish students who had gone directly from Spanish Three to AP Spanish, skipping Spanish Four, all passed the AP Spanish Language and Culture Test.
My principal nominated me for Teacher of the Year.
I am one of the top TPT sellers for secondary.
For my staff, I facilitated and presented a workshop on EDI (Explicit Direct Instruction) Lesson Planning.
I worked as a Consulting Teacher for two years mentoring participating teachers on quality lesson planning, instructional strategies, engaging activities, TPR Storytelling, equity, strategies for visual learners, how to teach grammar in the target language, and classroom management.
HERE'S WHAT SOME OF MY BUYERS HAVE SAID ABOUT THIS SPANISH 3 CURRICULUM:
~Spanish Uses of Se from Reflexive to Non-intentional: Excellent power point and worth the money. It covers everything. I helped me a lot. I recommended it to everyone.
~Stem-Changing Verbs Power Point for Spanish Three: Good explanations, examples, and exercises / Fun, fun way to practice/introduce boot verbs.
~Ser Estar TPR Story: What a great activity! Students were able to practice reading, writing, listening, and speaking, and had so much fun!
~Double-object Pronoun TPR Story: My kids loved it and said it helped clarify this very difficult concept. Muchas gracias!
~Subjunctive Eight Stations: Very nicely done! I love the themes of the different stations. It makes it more "real world." Gracias!
Spanish 3 Curriculum Description:
This curriculum is kid-tested andrefined during 31 years of teaching. It includes comprehensible input, TPR Stories, games, engaging Power Points, interactive notebook activities, songs, self-correcting tests and activities, audios for absent students, songs and much more.
The curriculum includes some AP Themes and Pre-AP Activities to prepare students for Spanish Four and AP: interpersonal speaking (conversation simulada), oral presentation, (comparisons) interpersonal writing (emails) and authentic listening practices. College Board Rubrics or modified rubrics are used to evaluate the activities.
THE SPANISH 3 CURRICULUM IS ORGANIZED IN TWO WAYS:
By categories: PowerPoints, activities, comprehensible input, bell work, tests, Google Drive Activities, homework, videos, etc.
By topic: Spanish preterite tense, impersonal se, preterite vs. imperfect, present perfect, future tense, object pronouns, etc.
There are 3,815 PowerPoint slides which include, but are not limited to, the following:
~Comparatives (101 slides)
~Stem-Chg Verbs for Sp 2 & 3 PPT(67 slides)
~Spanish Reflexive Verbs PowerPoint (203)
~Uses of Se Power Point (71 slides)
~The Present TensePresent Tense Lesson Plans (61 slides)
~Cambios ortográficos PowerPoint(61 slides)
~Spanish Irregular Verbs (75 slides)
~Stem-Changing Verbs for Sp 3 PPT (64)
~Spanish Ser Estar PowerPoint (77 slides)
~Spanish Progressive Tenses or Gerund PowerPoint (61 slides)
~Progressive Tenses (19 slides)
~Participio pasado (14 slides)
~Verbos irregulares (96 slides)
~Preterite Power Point & TPR Story (101 slides)
~Imperfect Preterite & Interactive Notebook Activity(96 slides)
~Presente perfecto (32 slides)
~Future Tense (85 slides)
~Conditional (50 slides)
~Spanish Object Pronouns PowerPoint (67 slides)
~(53 slides) Spanish Double-Object Pronoun TPRS PPT
~Spanish Preterite Jeopardy PPT & Activities(26 slides)
~Hace que, Desde que PPT & TPRS (94 slides)
~El medio ambiente (59 slides)
~Subjunctive cláusulas adjetivales TPRS PPT (25 slides)
~Perfect, Imperfect, Pluperfect Subjunctive (37 slides)
~Spanish Subjunctive Power Point (112 slides)
~El imperfecto del subjuntivo- Si yo fuera (15 slides)
~Mandatos implícitos TPR Story Spanish Subjunctive TPR Story PowerPoint (42 slides)
~Answers to Homework Assignments
~Competitions, vocabulary, visuals, miscellaneous
~Bell Work
Also included are:
~19 Videos providing repetition in context of the following concepts:
a. Spanish Video for the Subjunctive- Las cláusulas adjetivales
b. Spanish Video for the Present Perfect
c. Spanish Video for Los demostrativos
d. Spanish Reflexive Verbs Puppet Shows
e.Spanish Video for the Object Pronouns
f. Spanish Video for the Preterite and Imperfect
g. Spanish Video for los comparativos y el superlativo
h. Spanish Video for the Present Progressive
i. Spanish Video for the Present Subjunctive
j. Spanish Video for the Conditional Tense
k. Spanish Video for the Future Tense
953 pages of printable and handouts which include SOME of the following:
~ FREE Table of Contents
~FREE Spanish 3 Curriculum Map
~Syllabus for Spanish Three with Learning Targets
~Student Handouts and Grammar Explanations
~Homework
~Tests, quizzes, midterm, final with Answers
~Alternate homework assignments
~Extra activities for the regular schedule
~Sample Classroom Rules and Policies
~Rubrics for all activities
~Rubrics based on the College Board AP Spanish rubrics.
~I can statements after each concept for student self-reflection and evaluation
~Paired Activities
~Competitions and Games, Trivial Pursuit
~Puppet shows; dialogues; comprehensible input using the concepts repeatedly in context
~TPR Stories
~Cloze activities
~Interactive Notebook Activities and Foldables
~Vocabulary Lists and Activities
~Subjunctive Eight Stations Activity
~Songs
Also included are:
~Audio files and videos for absent students
~Listening practice with native speakers
~Google Slides and autocorrecting Google Forms digital versions for use in Google Classroom, other Google and digital platforms, and distance learning
Spanish Three covers many grammar concepts and verb tenses. However, the concepts and vocabulary are recycled with frequent TPR Stories, narrations and comprehensible input incorporating the verb tenses so that students not only communicate accurately but with a varied and appropriate vocabulary.
**Click on the Preview to see a list of the concepts covered.
Videos for listening practice and culture will be added in the fall of 2016. The price will be adjusted accordingly
"SPANISH THREE CURRICULUM AND POWERPOINTS FOR AN ENTIRE YEAR" WILL BE SHARED WITH YOU VIA DROPBOX AND GOOGLE DRIVE.
Ask your school to purchase this curriculum for you!
***ATTENTION DISTRICTS AND DEPARTMENTS: If you are purchasing for your school's department, please buy the appropriate amount of licenses. If you have any questions, you may contact me at altespoir@sbcglobal.net
THIS PRODUCT IS INCLUDED IN THE FOLLOWING BUNDLE: Spanish Three Lesson Plans
To receive freebies and notifications of new products, click on the following link to follow my store: ANGIE TORRE
**************************************************************************************************
OTHER PRODUCTS THAT MAY INTEREST YOU:
Spanish Two PowerPoint and Curriculum
Spanish One PowerPoints and Curriculum
Total Pages
3,438 PowerPoint slides, 953 documents; 19 videos
Report this resource to TPT