Spanish Clothing and Colors La ropa y los colores Lessons Plans and Curriculum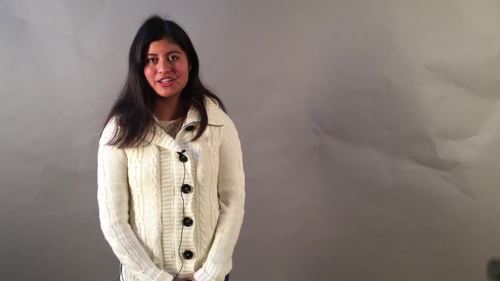 ;
Also included in
Writing lesson plans is the most difficult, time-consuming part of a teacher's day. These yearlong Spanish 1 Lesson Plans and Curriculum do everything for you and serve as a complete Spanish 1 textbook with ancillary materials, no-prep lessons, and all resources needed to teach upper elementary, mid

Price $365.00

Original Price $515.47

Save $150.47

Save over 25%! If you would like to test-drive the Todos Preparados full-year Spanish 1 and 2 curriculum and lesson plans before buying the year-long bundle, purchase the first two weeks of Spanish One Lesson Plans and Curriculum or other Topical Lessons. NO TEXTBOOK NEEDED! However, you may use th

Price $687.00

Original Price $819.85

Save $132.85

These No-prep Spanish Lesson Plans and Curriculum include the textbook, the lesson plans, and every resource needed to teach Spanish One, Two, and Three.Spanish 1, 2, and 3 curriculum is kid-tested and refined during 30 years of teaching. Lesson plans include comprehensible input, TPR Stories, video

Price $996.00

Original Price $1184.85

Save $188.85

Spanish One, Two, Three and AP Lesson Plans are aligned with National Standards (World Readiness Standards for Learning Languages - The 5 Cs: Communication, Cultures, Connections, Comparisons, and Communities), the ACTFL Proficiency Guidelines and Can-Do Statements, and the California World Language

Price $1179.00

Original Price $1402.35

Save $223.35

Spanish One, Two and Three Lesson Plans are aligned with National Standards (World Readiness Standards for Learning Languages - The 5 Cs: Communication, Cultures, Connections, Comparisons, and Communities), the ACTFL Proficiency Guidelines and Can-Do Statements, and the California World Language Con

Price $1250.00

Original Price $1447.60

Save $197.60

The Todos preparados No-prep Lesson Plans and Curriculum include the textbook, the lesson plans, and every resource needed to teach Spanish One, Two, Three, and *Four. Teach, correct, and go home! These full-year lesson plans are aligned with National Standards (World-Readiness Standards for Learnin

Price $1222.00

Original Price $1441.75

Save $219.75

The Todos preparados year-long Spanish curriculum and lesson plans do everything for you. Teach, correct, and go home. Spanish One, Two, Three, *Four, and AP Lesson Plans and Curriculum are aligned with National Standards (World-Readiness Standards for Learning Languages - The 5 Cs: Communication, C

Price $1435.00

Original Price $1712.60

Save $277.60

These full-year lesson plans do everything for you. Teach, correct, and go home. Spanish One, Two, Three, *Four, and AP Lesson Plans are aligned with National Standards (World-Readiness Standards for Learning Languages - The 5 Cs: Communication, Cultures, Connections, Comparisons, and Communities),

Price $1435.00

Original Price $1768.39

Save $333.39

These lesson plans are aligned with National Standards (World Readiness Standards for Learning Languages - The 5 Cs: Communication, Cultures, Connections, Comparisons, and Communities), the ACTFL Proficiency Guidelines and Can-Do Statements, and the California World Language Content Standards.NO TEX

Price $380.80

Original Price $754.51

Save $373.71
Description
Everything you need to teach the Spanish clothing and colors vocabulary, and the verb TENER is in this bundle. The PowerPoint visuals, explanations, and practices make learning easy and fun. Clothing in Spanish curriculum includes no-prep daily lesson plans; 5 PowerPoints; comprehensible input with a video, a story, and listening activities; worksheets; bell work; attention getters; interactive notebook activities; Google Drive Activity; project; student handouts; games; printable and autocorrecting tests; and a digital escape room. Google Slides digital versions are included for 1:1 classes or distance learning. Appropriate for beginner, middle, or high school students.
Click on the following link if you would like the resources below WITHOUT the lesson plans (You write the lesson plans): Clothing in Spanish PowerPoint and Curriculum
 ✅ SPANISH CLOTHING AND COLORS LESSON PLANS AND CURRICULUM INCLUDE THE FOLLOWING RESOURCES:
Six 90-minute daily, no-prep lesson plans
Word Document and PDF of continuous lesson plans so you can print them out all at once
★ FIVE POWERPOINTS
· Eye-catching, colorful visuals of clothing and colors labeled in Spanish and English with words in context
· Clothing worn in different seasons: en el verano, en el invierno, en la primavera, en el otoño
· Related words, vocabulary, expressions such as, "está de moda"
· Illustration of how colors must come after the noun, are masculine, feminine or plural, and must match the preceding noun
· Checking for understanding
· Practices
· Quiz
19-slide PowerPoint of the TENER with the following:
· Sentences and photos illustrating the verb TENER in context
· Checking for understanding practice
36-slide instructions for the Clothing Project
37-slide Competition in which students answer questions about the photos of clothing using complete sentences
Spanish One Table of Contents: Shows the order in which I teach the concepts
Spanish One Curriculum Map
Tension PowerPoint that tells students what they will be learning and what they will do at the end of the lesson to demonstrate mastery
Homework and PowerPoint answers
· Board Game: Students listen and run to the board
· Competitions
· La ropa printable and digital BINGO Game
Audio for absent students
Paired Activity: Students ask each other what people are wearing according to the drawings and record each other's answers.
Clothing Project, instructions, and rubric: Students find models and describe the clothing they wear when they go to school, to a party, to church, outside, and to the beach using the vocabulary for the clothes and colors as well as the verbs "llevar" and "ir". (Cuando voy a la escuela, llevo…)
Student samples of project
CLOTHING IN SPANISH STUDENT HANDOUTS
· Los colores: Shows all masculine, feminine, and plural forms
· Clothing in Spanish: 36 items of clothing and colors in Spanish and English with VOCABULARIO IMPORTANTE of related words and expressions such as, ¿De qué color es? Un descuento, a bajo precio, llevar, caro, barato, talla, la tienda de ropa, está de moda, me queda bien.
· TENER Handout: conjugations and expressions with tener (Tengo 16 años. Tengo hambre. Tengo sed. Tengo que trabajar.)
Listening Activity in which students color the clothing as indicated


CLOTHING IN SPANISH TESTS
· Self-correcting and grading Google Forms Test
· Google Slides Quiz
· Printable Quiz
· Answers to all tests
· INB Activity in which students listen and color in the items of clothing as indicated
· Interactive Notebook Activity in which students write the name of the item of clothing in Spanish under the drawing (¿Qué ropa llevas? Escribe el nombre en español.)
· Activity in which students answer questions writing what people have according to the pictures using the verb TENER. (¿Qué tiene la maestra?)
· Interactive Notebook Table of Contents, instructions, rubric
· La ropa Video, 3:38 in length with vocabulary, script, and activities. Jessica, Melanie, and Isaías describe each other's clothing. Then, Jessica and Melanie go shopping. The video uses words and expressions related to clothing and shopping such as: Me queda bien. ¿Qué talla eres? ¿Cuánto cuesta? Más barato, más caro. Está de moda. Etc.
· Listening Activity
· El cuento de los novios: Ramón and Ángela are dating but are very different. The story uses vocabulary for pastimes and places. Includes vocabulary, activities, and illustrations.
· Suitcase: Teacher describes clothing and colors of items of clothing in the suitcase.
SPANISH CLOTHING AND COLORS LESSON PLANS AND CURRICULUM ARE INCLUDED IN THE FOLLOWING MONEY-SAVING BUNDLE:
Spanish One Lesson Plans and Curriculum for an Entire Year: Todos preparados
To receive free resources, discounts, and notifications of new products, click on the following link to follow my store: ANGIE TORRE
****************************************************************************************************
OTHER PRODUCTS THAT MAY INTEREST YOU:
La familia Lesson Plans and Curriculum
Spanish GO Verbs Lesson Plans and Curriculum
El tiempo Lesson Plans and Curriculum
Visit my website and blog: Best PowerPoints for Spanish and French
Teaching Duration
2 Weeks
Report this resource to TPT