Spanish Direct and Indirect Object Pronouns Lesson Plans and Curriculum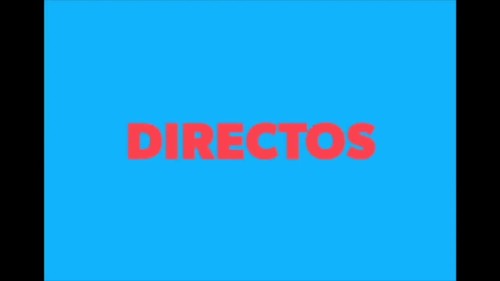 ;
185 Word documents; 375 PowerPoint slides; 4 movies; 1 audio
Also included in
Save over 25%! If you would like to test-drive the Todos Preparados Spanish 1 and 2 curriculum and lesson plans before buying the year-long bundle, purchase the first two weeks of Spanish One Lesson Plans and Curriculum or other Topical Lessons. NO TEXTBOOK NEEDED! However, you may use this curricu

Price $687.00

Original Price $819.85

Save $132.85

These No-prep Spanish Lesson Plans and Curriculum include the textbook, the lesson plans, and every resource needed to teach Spanish One, Two, and Three.Spanish 1, 2, and 3 curriculum is kid-tested and refined during 30 years of teaching. Lesson plans include comprehensible input, TPR Stories, video

Price $996.00

Original Price $1182.55

Save $186.55

Spanish One, Two and Three Lesson Plans are aligned with National Standards (World Readiness Standards for Learning Languages - The 5 Cs: Communication, Cultures, Connections, Comparisons, and Communities), the ACTFL Proficiency Guidelines and Can-Do Statements, and the California World Language Con

Price $1179.00

Original Price $1384.85

Save $205.85

NO PREP! NO BOOK! Teach, correct, and go home! Todos preparados Spanish 2 Curriculum and Lesson Plans for High School is a complete textbook but may be used in conjunction with another textbook. Everything you need to teach Spanish Two is in this Spanish curriculum bundle: Lesson Plans, PowerPoints

Price $365.00

Original Price $460.08

Save $95.08

NO PREP! NO BOOK! These resources are complete textbooks but may be used in conjunction with another textbook. Everything you need to teach Spanish Two and Three is in this bundle: Lesson Plans, PowerPoints, TPR Stories and comprehensible input, homework, tests and quizzes, videos, interactive noteb

Price $645.00

Original Price $811.78

Save $166.78

This No-prep curriculum has over 9,202 PowerPoint slides, over 3,519 documents, 28 videos, and digital versions for 1:1 classrooms and distance learning. Most PowerPoints are complete lessons. Everything you need to teach Spanish Two, Three and AP is included. Why spend thousands of dollars on tex

Price $869.00

Original Price $1015.98

Save $146.98

Spanish One, Two and Three Lesson Plans are aligned with National Standards (World Readiness Standards for Learning Languages - The 5 Cs: Communication, Cultures, Connections, Comparisons, and Communities), the ACTFL Proficiency Guidelines and Can-Do Statements, and the California World Language Con

Price $1250.00

Original Price $1431.34

Save $181.34

The Todos preparados No-prep Lesson Plans and Curriculum include the textbook, the lesson plans, and every resource needed to teach Spanish One, Two, Three, and *Four. Teach, correct, and go home! These lesson plans are aligned with National Standards (World-Readiness Standards for Learning Language

Price $1222.00

Original Price $1429.45

Save $207.45

The Todos preparados Spanish curriculum and lesson plans do everything for you. Teach, correct, and go home. Spanish One, Two, Three, *Four, and AP Lesson Plans and Curriculum are aligned with National Standards (World-Readiness Standards for Learning Languages - The 5 Cs: Communication, Cultures, C

Price $1435.00

Original Price $1710.30

Save $275.30

These lesson plans do everything for you. Teach, correct, and go home. Spanish One, Two, Three, *Four, and AP Lesson Plans are aligned with National Standards (World-Readiness Standards for Learning Languages - The 5 Cs: Communication, Cultures, Connections, Comparisons, and Communities), the ACTFL

Price $1435.00

Original Price $1754.89

Save $319.89
Description
Spanish Direct and Indirect Object Pronouns Lesson Plans and Curriculum for Spanish Two and Three
Are your students struggling to communicate using the Spanish direct and indirect object pronouns? These lessons explain the concept step-by-step beginning with the teaching of English grammar. (One of the rare times I use English in class.) Once students understand how to use direct and indirect object pronouns in their own language, the teacher can move to instruction of, "los complementos" in Spanish without difficulty. The use of comprehensible input then helps students incorporate, "los objetos directos e indirectos" into their speech.
Spanish Direct and Indirect Object Pronouns Lesson Plans and curriculum include the following resources:
Fifteen 90-minute and two 60-minute lesson plans with learning target, check for understanding, guided practice, closure, and items needed. Lesson plans can be used for Spanish Two or Three.
Continuous Lesson Plans so you can print them out all at once
Google Doc with links to the Spanish Direct and Indirect Object Pronouns lesson plans in Google Drive
Table of Contents
Animated PowerPoint on Spanish Object Pronouns- los complementos directos e indirectos including the use of double-object pronouns
PowerPoint Bell Work / Warm-up Activities
TPR Story PowerPoint illustrating the use of double-object pronouns
Comprehensible Input – puppet shows, stories
Homework for Spanish Two and ThreePowerPoint answers to homework
Student Handouts
Interactive Notebook Activities and foldables
Paired Activities
Games and competitions
Videos
Assessments- Tests and Quizzes
Song with cloze activity
Culture Project with rubric
Google Slides digital versions for many of the resources for use in Google Classroom, other Google platforms, and distance learning
The curriculum covers direct and indirect object pronouns as well as double-object pronouns
In order to teach these lessons, it would be helpful to have a slot board (photographs are included), index cards, puppets, and a teddy bear.
***************************************************************************************************
OTHER PRODUCTS THAT MAY INTEREST YOU:
To receive freebies and notifications of new products, click HERE to follow my store!
Total Pages
185 Word documents; 375 PowerPoint slides; 4 movies; 1 audio
Teaching Duration
3 Weeks
Report this resource to TPT