Spanish Double Object Pronoun TPR Story and PowerPoint Distance Learning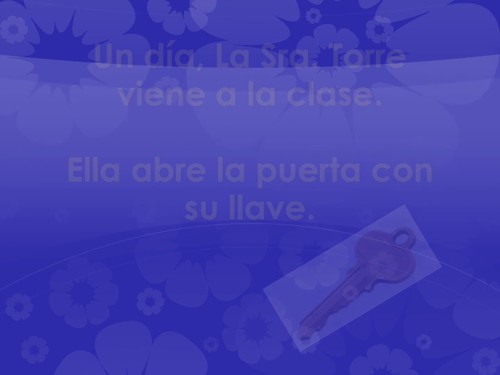 ;
What educators are saying
This was fantastic! Students really got into the drama of the story and it was super engaging that way. A great way to reinforce the grammar in context!
Also included in
★ ★ All my Illustrated TPR Spanish Stories in one bundle! Save $15 by buying them all together! Hook students into the lesson with compelling stories! There are 19 PowerPoint stories including the four stories in the bonus files. ✅ The Spanish TPRS Story PowerPoints and Comprehensible Input repeat

Price $37.75

Original Price $55.00

Save $17.25
Description
Spanish Double-Object Pronoun TPR Story PowerPoint and Activities provides comprehensible input for the Spanish double-object pronouns. This resource now has Google-compatible files that can be used in Google Classroom, Google Drive, or other Google platforms.
This 47-slide TPRS Story PowerPoint and Activities is a story about a boy who tries to impress a girl with Sra. Torre's teddy bear. He steals the bear and gives it to a girl but it ends up getting passed to many different people before it ends up where it belongs.
The story includes many uses of direct, indirect and double object pronouns in Spanish and is illustrated with engaging photos.
In the second part of the PowerPoint, the story is repeated with the pronouns left out. Students fill in the appropriate direct or indirect object pronouns or double object pronouns.
The accompanying activities include the following:
Instructions
Pre-teaching of vocabulary
Story
Variations
Comprehension questions
YOU WILL NEED MICROSOFT OFFICE 2002 or later in order to open the password-protected PowerPoint.
To learn how to teach a story using TPR Strategies and see me teach a sample story, click here: Youtube Video of How To Tell TPRStory
To see me teach a TPRS Story to my Spanish class, click here: Me teaching
_________________________________________________________________________________________________________

OTHER PRODUCTS THAT MAY INTEREST YOU:
If you are teaching the Spanish direct and indirect object pronouns, you might also be interested in the Spanish Object Pronoun PowerPoint: Object Pronouns PowerPoint
For the French Double Object Pronoun TPR Story, click here: French Double Object TPRS
For Spanish Three TPR Stories, click here: Spanish Three TPR
To receive free resources, discounts, and notifications of new products, click on the following link to follow my store: ANGIE TORRE
For more teaching ideas and engaging resources, please visit my website and blog: Best PowerPoints for Spanish
Or my Pinterest Boards: Best PowerPoints Pinterest
Report this resource to TPT