Spanish One Two and Three Lesson Plans and Curriculum for an Entire Year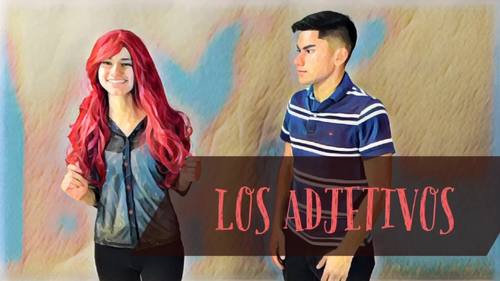 ;
12,872 PowerPoint slides; 3,858 documents; 42 videos
Products in this Bundle (76)
showing 1-5 of 76 products
Bonus
Spanish One Two Three Lesson Plans
Also included in
Spanish One, Two and Three Lesson Plans are aligned with National Standards (World Readiness Standards for Learning Languages - The 5 Cs: Communication, Cultures, Connections, Comparisons, and Communities), the ACTFL Proficiency Guidelines and Can-Do Statements, and the California World Language Con

Price $1179.00

Original Price $1384.85

Save $205.85

Spanish One, Two and Three Lesson Plans are aligned with National Standards (World Readiness Standards for Learning Languages - The 5 Cs: Communication, Cultures, Connections, Comparisons, and Communities), the ACTFL Proficiency Guidelines and Can-Do Statements, and the California World Language Con

Price $1250.00

Original Price $1431.34

Save $181.34

Todos preparados lesson plans do everything for you. Teach, correct, and go home. Spanish One, Two, Three, *Four, and AP Lesson Plans are aligned with National Standards (World-Readiness Standards for Learning Languages - The 5 Cs: Communication, Cultures, Connections, Comparisons, and Communities),

Price $1435.00

Original Price $1696.79

Save $261.79
Description
These No-prep Lesson Plans and Curriculum include the textbook, the lesson plans and every resource needed to teach Spanish One, Two, and Three.
Save $176 by buying the bundle. That's 15% off!
★ If you would like to test-drive the lesson plans before buying, you may purchase component lesson plans by topic. Click on the following link to view the Topical Lesson Plans and Curriculum. After purchasing the year-long lesson plans, email me at altespoir@sbcglobal.net with the order ID of your purchase and I will refund the amount you paid for the component lessons.
These lesson plans are aligned with National Standards (World Readiness Standards for Learning Languages - The 5 Cs: Communication, Cultures, Connections, Comparisons, and Communities), the ACTFL Proficiency Guidelines and Can-Do Statements, and the California World Language Content Standards.
NO TEXTBOOK NEEDED!. However, you may use this curriculum to supplement your current textbook. (Why spend tens of thousands of dollars for a textbook when this curriculum provides much more for much less?)
This curriculum is kid-tested, refined during 30 years of teaching. Lesson plans include comprehensible input, TPR Stories, videos, games, engaging PowerPoints, interactive notebook activities, songs, Google Drive Activities, bell work, homework, attention-getters, tests and quizzes, audios for absent students, digital versions (Google Slides, autocorrecting Google Forms Activities) for distance learning, and much more.
The textbook title, "Todos preparados" speaks for the results teachers and students experience: Teachers will be prepared to teach with NO-PREP resources and students will become proficient and prepared to function in a global society.
★ ★ CLICK here to see a short video of what is included (This video showcases Spanish Two content but the same resources are provided for all levels.): Todos preparados Lesson Plans and Curriculum
To see a VIDEO PREVIEW of my Master Interactive Notebook for Spanish Two, and to see some of the activities, click here: Spanish Two Interactive Notebook
(Links to videos that demonstrate, page by page, how I organize my Spanish One and Two Interactive Notebooks are included in this product.)
Click here to see a preview of the videos: Spanish Videos
About Me:
I have been teaching Spanish for over 30 years.
During the five years I taught AP Spanish, all of my students passed except one and that during my first year of teaching AP. Most of my students are non-natives and non-heritage speakers.
Three years ago my principal nominated me for Teacher of the Year.
For my staff, I facilitated and presented a workshop on EDI (Explicit Direct Instruction) Lesson Planning. I also created and presented a workshop on Total Physical Response (TPR) storytelling, Strategies for Visual Learners, and other instructional strategies.
I worked as a Consulting Teacher for two years mentoring participating teachers on quality lesson planning, instructional strategies, engaging activities, TPR Storytelling, equity, and classroom management.
I wrote and facilitated numerous workshops for beginning and veteran teachers, in and outside of my district, on lesson planning, classroom management, instructional strategies, TPR Storytelling, How to Teach Grammar in the Target Language, Equity, Strategies for Visual Learners and more.
I am one of the top sellers in the High School Category.
HERE'S WHAT SOME OF MY BUYERS HAVE SAID ABOUT THIS CURRICULUM:
Wonderful! My students LOVED the story - they were really into it!
I love these videos! Keep 'em coming!
Saved me so much time!
Interactive Notebook Activities
Excellent resource!!! Very thorough!!!
Spanish One Power Points and Curriculum
Angie created an amazing resource, it took me nearly all Sunday just to go through all the resources. Directions are clear, stories and activities seem to be engaging and relevant. It's going to save me a ton of planning.
This has been such a huge help to me when I am planning my classes. Gracias.
Over 12,875 PowerPoint slides, 3,858 documents, 42 videos. Click on the links below to see each product
Spanish One Lesson Plans and Curriculum
Spanish Two Lesson Plans and Curriculum
Spanish Three Lesson Plans and Curriculum
THIS CURRICULUM WILL BE SHARED WITH YOU IN DROPBOX AND GOOGLE DRIVE.
***ATTENTION DISTRICTS AND DEPARTMENTS: If you are purchasing for your school's department, please buy the appropriate amount of licenses. If you have any questions, you may contact me at altespoir@sbcglobal.net
THIS PRODUCT IS INCLUDED IN THE FOLLOWING MONEY-SAVING BUNDLE:
Spanish One Two Three and AP Lesson Plans and Curriculum
____________________________________________________________________________
ANOTHER PRODUCT THAT MAY INTEREST YOU
AP Spanish Lesson Plans and Curriculum for an Entire Year
To receive freebies and notifications of new products, click HERE to follow my store!
Total Pages
12,872 PowerPoint slides; 3,858 documents; 42 videos
Teaching Duration
Lifelong tool
Report this resource to TPT