Spanish One and Two Lesson Plans and Curriculum for an Entire Year Bundle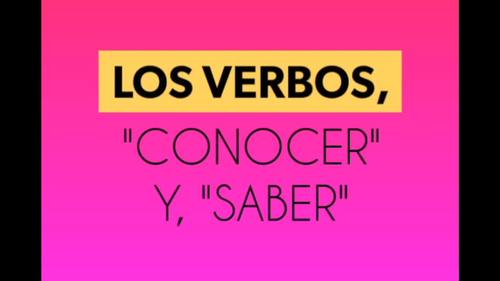 ;
8,461 PowerPoint slides, 2,617 documents, 16 videos and audio files
Products in this Bundle (75)
showing 1-5 of 75 products
Bonus
Spanish One and Two Lesson Plans Google Drive Links
Also included in
These No-prep Spanish Lesson Plans and Curriculum include the textbook, the lesson plans, and every resource needed to teach Spanish One, Two, and Three.Spanish 1, 2, and 3 curriculum is kid-tested and refined during 30 years of teaching. Lesson plans include comprehensible input, TPR Stories, video

Price $996.00

Original Price $1184.85

Save $188.85

Spanish One, Two, Three and AP Lesson Plans are aligned with National Standards (World Readiness Standards for Learning Languages - The 5 Cs: Communication, Cultures, Connections, Comparisons, and Communities), the ACTFL Proficiency Guidelines and Can-Do Statements, and the California World Language

Price $1179.00

Original Price $1402.35

Save $223.35

Spanish One, Two and Three Lesson Plans are aligned with National Standards (World Readiness Standards for Learning Languages - The 5 Cs: Communication, Cultures, Connections, Comparisons, and Communities), the ACTFL Proficiency Guidelines and Can-Do Statements, and the California World Language Con

Price $1250.00

Original Price $1447.60

Save $197.60

The Todos preparados year-long Spanish curriculum and lesson plans do everything for you. Teach, correct, and go home. Spanish One, Two, Three, *Four, and AP Lesson Plans and Curriculum are aligned with National Standards (World-Readiness Standards for Learning Languages - The 5 Cs: Communication, C

Price $1435.00

Original Price $1712.60

Save $277.60
Description
Save over 25%! If you would like to test-drive the Todos Preparados full-year Spanish 1 and 2 curriculum and lesson plans before buying the year-long bundle, purchase the first two weeks of Spanish One Lesson Plans and Curriculum or other Topical Lessons.
NO TEXTBOOK NEEDED! However, you may use this curriculum to supplement your current textbook. (Why spend tens of thousands of dollars for a textbook when this curriculum provides much more for much less?)
This yearlong curriculum is kid-tested and refined during 30 years of teaching. Resources include no-prep lesson plans, comprehensible input, TPR Stories, videos, games, engaging PowerPoints, interactive notebook activities, Google Drive Activities, bell work, Autocorrecting Google Forms Activities and quizzes, assessments, worksheets, songs, audios for absent students, digital versions for 1:1 classrooms and distance learning, and much more.
These full year lesson plans are aligned with National Standards (World-Readiness Standards for Learning Languages - The 5 Cs: Communication, Cultures, Connections, Comparisons, and Communities), the ACTFL Proficiency Guidelines and Can-Do Statements, and the California World Language Content Standards.
The textbook title, "Todos preparados" speaks for the results teachers and students experience: Teachers will be prepared to teach with NO-PREP resources and students will become proficient and prepared to function in a global society.
★ ★ CLICK here to see a short video of what is included (This video showcases Spanish Two content but the same resources are provided for all levels.): Todos preparados Lesson Plans and Curriculum by Angie Torre
To see a VIDEO PREVIEW of my Master Interactive Notebook for Spanish Two, and to see some of the activities, click here: Spanish Two Interactive Notebook
(A page-by-page video of the Interactive Notebook is included in the product.)
Click here to see a preview of the videos: Spanish Videos for Comprehensible Input
ABOUT ME:
I taught Spanish for over 30 years.
During the five years I taught AP Spanish, all of my students passed except one and that during my first year of teaching AP. Most of my students are non-natives and non-heritage speakers.
My principal nominated me for Teacher of the Year.
I am one of the top TPT sellers in the High School category.
For my staff, I facilitated and presented a workshop on EDI (Explicit Direct Instruction) Lesson Planning. I also created and presented a workshop on Total Physical Response (TPR) storytelling, Strategies for Visual Learners, and other instructional strategies.
I worked as a Consulting Teacher for two years mentoring participating teachers on quality lesson planning, instructional strategies, engaging activities, TPR Storytelling, equity, and classroom management.
I wrote and facilitated numerous workshops for beginning and veteran teachers, in and outside of my district, on lesson planning, classroom management, instructional strategies, TPR Storytelling, How to Teach Grammar in the Target Language, Equity, Strategies for Visual Learners and more.
HERE'S WHAT SOME OF MY BUYERS HAVE SAID ABOUT THIS CURRICULUM:
Wonderful! My students LOVED the story - they were really into it!
I love these videos! Keep 'em coming!
Interactive Notebook Activities
Excellent resource!!! Very thorough!!!
Spanish One PowerPoints and Curriculum
Angie created an amazing resource, it took me nearly all Sunday just to go through all the resources. Directions are clear, stories and activities seem to be engaging and relevant. It's going to save me a ton of planning.
This has been such a huge help to me when I am planning my classes. Gracias.
Todos preparados Spanish 1 Curriculum and Lesson Plans for an Entire year
This is an amazing resource! I have purchased a Spanish curriculum from another TPT seller and her product pales in comparison to Angie Torre's product. My students leave the classroom excited and happy, and not only that but this curriculum is more rich and in-depth than anything I have seen. My students are learning and comprehending SOOOO much more! Thank you Angie!
Todos preparados Spanish 2 Curriculum and Lesson Plans for an Entire Year
I love how thoroughly it covers the topics and all of the resources are wonderful!
This has saved my life! Thank you for taking the time to create and offer this as a huge resource!
SPANISH 1 CURRICULUM
This curriculum includes but is not limited to the following resources:
4,362 PowerPoint slides
30 PowerPoints
~Preguntas- How to Form Questions in Spanish
~Dos verbos: How to Use Two Verbs in a Sentence
~Ir, Venir, Places PPT, TPRS, Activities
~Places
~Tener PowerPoint and TPR Story
~Los adjetivos posesivos for Sp 1
~Spanish Estar, Places and Emotions PowerPoint
~82 Bell Ringers
~Spanish Google Drive Activities
~Wall Posters
1,339 pages of editable printables, handouts, which include SOME of the following:
~Table of Contents FREE
~104 seventy to eighty-minute Lesson Plans (However, you may pace your lesson for any length of period because all resources are also available in their own separate folders. For example, all homework is in its own folder, all student handouts in its folder, etc.)
~Extra Lesson Plans for the Traditional Schedule
~Extra activities for the Regular Schedule
~Extra Lessons on Culture
~34 Tests and Quizzes
~34 Student Handouts
~100 Homework Assignments with PowerPoint Answers
~30 Spanish One Interactive Notebook and Google Drive Activities each with multiple pages and activities
~35 Paired and Group Activities
~Tons of Games: Kahoot, Quizlet Live, competitions, Ball Game, Board Game, Grab Game, Pictionary, Trivial Pursuit, to name a few
Also included are:
Eighteen Videos with Spanish subtitles and visuals to aid in comprehension
~Four Gustar Video Puppet Shows
Audio files are also Included:
Resources needed for this curriculum:
~Two Judy clocks (optional)
~Two or three people puppets
~White boards
SPANISH TWO
~103 ninety-minute lesson plans based on the EDI model. They can easily be modified for the regular schedule. (Everything you need for each day's lesson is included in that day's folder.)
~Extra lesson plans and activities for the regular schedule
~Table of Contents FREE
~27 Power Points (2,521 slides)
~31 Interactive Notebook Activities and Foldables (263 slides, 153 docs)
~3 Google Drive Activities (79 slides, 19 docs)
~Syllabus for Spanish Two with Learning Targets
~72 Bell Ringers (305 Power Point Slides)
~Learning Objectives
~Attention Getters in the form of cartoons, jokes, and photos
~Tension indicating what students will do to show proficiency at the end of each lesson
~List of items necessary for each lesson
~52 Student Handouts and Grammar Explanations(105 documents)
~100 Homework Assignments with PowerPoint Answers(514 slides; 200 documents)
~Alternate Homework Assignments
~29 Tests, Midterm, Final with PowerPoint Answers (13 slides, 213 docs, 4 audio files)
~40 TPR Stories and Comprehensible Input: Illustrated TPR Story Power Points, Puppet Shows, Videos, Songs; dialogues; input using the concepts repeatedly in context
(423 slides, 156 docs, 2 Audio files, 2 videos)
~Instructional Strategies for the Teacher
~Rubrics for all activities
~73 Student-Centered Activities (Paired and Group Activities, Games, Competitions; Cloze Activities; White Board Activities) (156 slides, 200 docs)
Also included are:
~Audio files and videos for absent students
~Culture lesson plans
~Listening practice with native speakers
★★Spanish Videos for comprehensible input of the following concepts:
Spanish Video for Saber y conocer
Spanish Video for the Present Progressive
Spanish Reflexive Verbs Video Puppet Shows
Spanish Video for los comparativos
Spanish Video for the Object Pronouns
~Ser: Spanish "Ser" PowerPoint and TPR Story
~Spanish Preguntas, "Tú, Usted, Ustedes": Spanish Preguntas Tú, Usted, Ustedes PowerPoint
~ Ir, Venir: Ir, Venir, Places PPT, TPRS, Activities
~Ir + a + infinitivo
~Dos verbos: How to Use Two Verbs in a Sentence: How to Use Two Verbs in a Sentence PPT
***SPANISH TWO CURRICULUM***
~Weather and clothes vocabulary:Weather PPT only
~Go Verbs PowerPoint: Spanish Go Verbs PowerPoint
~Spanish Stem-Changing Verbs: Spanish Stem-Changing Verbs PowerPoint
~Sports (Extra lesson plan for the regular schedule) : Sports PPT & INBs
~House and Chores: House & Chores PPT & INB Activites
~Saber y Conocer: Spanish Saber Conocer PowerPoint
~Spanish Object Pronouns: Spanish Object Pronouns PowerPoint
~The Personal A in Spanish: A Personal Activities & TPR Story $3
~Prepositions of Direction: Spanish Prepositions Power Point & INB
~Tú commands: Mandatos Commands Activities & TPRS
~Ser, estar: Spanish Ser Estar PowerPoint
~Present Progressive: Spanish Progressive Tenses or Gerund PowerPoint
~Preterite: Regular and Irregular: Spanish Preterite PPTs & Curriculum Bundle
~Reflexive Verbs: Spanish Reflexive Verbs PowerPoint
~Spanish Body and Health: Spanish Body and Health PowerPoint
~Demonstrative adjectives
~Comparisons & Superlative: Comparatives
~Hace que; desde cuando: Hace que, Desde que PPT & TPRS
~Places Spanish Places Digital Interactive Notebook Activity
Places Los lugares Power Point & Curriculum
Ask your principal, department, or district to purchase this curriculum for you!
You may also be interested in: Spanish Three Lesson Plans & Curriculum
THIS CURRICULUM WILL BE SHARED WITH YOU IN DROPBOX AND GOOGLE DRIVE. INSTRUCTIONS ARE IN THE DOWNLOAD.
SPANISH 1 AND 2 CURRICULUM AND LESSON PLANS ARE INCLUDED IN THE FOLLOWING MONEY-SAVING BUNDLES:
Spanish One Two and Three Lesson Plans and Curriculum
Spanish One Two Three and AP Lesson Plans and Curriculum
FOR JUST THE SPANISH ONE POWERPOINTS AND CURRICULUM, CLICK HERE: Spanish One PowerPoints and Curriculum
FOR JUST THE SPANISH TWO POWERPOINTS AND CURRICULUM, CLICK HERE: Spanish Two PowerPoints and Curriculum
To receive free resources, discounts, and notifications of new products, click on the following link to follow my store: ANGIE TORRE
*****************************************************************************************************
OTHER PRODUCTS THAT MAY INTEREST YOU
Spanish Three Lesson Plans and Curriculum for an Entire Year
AP Spanish Lesson Plans and Curriculum for Triángulo aprobado
AP Spanish Lesson Plans and Curriculum for Vista Higher Learning
Total Pages
8,461 PowerPoint slides, 2,617 documents, 16 videos and audio files
Teaching Duration
Lifelong tool
Report this resource to TPT