Spanish Two and Three Lesson Plans and Curriculum for an Entire Year Bundle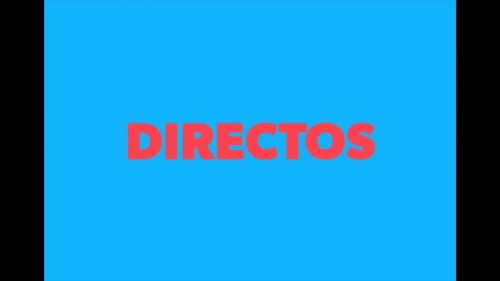 ;
8,202 slides, 2519 documents, 29 videos
Products in this Bundle (43)
showing 1-5 of 43 products
Also included in
These No-prep Spanish Lesson Plans and Curriculum include the textbook, the lesson plans, and every resource needed to teach Spanish One, Two, and Three.Spanish 1, 2, and 3 curriculum is kid-tested and refined during 30 years of teaching. Lesson plans include comprehensible input, TPR Stories, video

Price $996.00

Original Price $1184.85

Save $188.85

Spanish One, Two, Three and AP Lesson Plans are aligned with National Standards (World Readiness Standards for Learning Languages - The 5 Cs: Communication, Cultures, Connections, Comparisons, and Communities), the ACTFL Proficiency Guidelines and Can-Do Statements, and the California World Language

Price $1179.00

Original Price $1402.35

Save $223.35

Spanish One, Two and Three Lesson Plans are aligned with National Standards (World Readiness Standards for Learning Languages - The 5 Cs: Communication, Cultures, Connections, Comparisons, and Communities), the ACTFL Proficiency Guidelines and Can-Do Statements, and the California World Language Con

Price $1250.00

Original Price $1447.60

Save $197.60

The Todos preparados No-prep Lesson Plans and Curriculum include the textbook, the lesson plans, and every resource needed to teach Spanish One, Two, Three, and *Four. Teach, correct, and go home! These full-year lesson plans are aligned with National Standards (World-Readiness Standards for Learnin

Price $1222.00

Original Price $1441.75

Save $219.75

The Todos preparados year-long Spanish curriculum and lesson plans do everything for you. Teach, correct, and go home. Spanish One, Two, Three, *Four, and AP Lesson Plans and Curriculum are aligned with National Standards (World-Readiness Standards for Learning Languages - The 5 Cs: Communication, C

Price $1435.00

Original Price $1712.60

Save $277.60
Description
NO PREP! NO BOOK! These full-year Spanish 2 and 3 Curriculum and Lesson Plans are complete textbooks but may be used in conjunction with another textbook. Everything you need to teach Spanish Two and Three is in this bundle: Lesson Plans, PowerPoints, TPR Stories and comprehensible input, homework, tests and quizzes, videos, interactive notebook activities, Google Drive Activities, Student Handouts, bell ringers, competitions, games, and digital versions for distance learning and 1:1 classrooms.
★ Want to test-drive the lessons before buying the year-long Spanish 2 Lesson Plans and Curriculum? Click on one of the links below or buy any of the component lesson plans. If you decide to buy the year-long lesson plans, email me, providing the order ID # and I will request a refund for the lessons. My email is altespoir@sbcglobal.net
Spanish House and Chores Lesson Plans and Curriculum
Saber Conocer Lesson Plans and Curriculum
★ Get 15% off and save $121 if you buy this Spanish Two and Three Bundle! ★
This yearlong curriculum has 8, 202 PowerPoint slides, 2,519 documents and 29 videos. Most PowerPoints are complete lessons with instruction, check for understanding, guided practice and closure.
The textbook title, "Todos preparados" speaks for the results teachers and students experience: Teachers will be prepared to teach with NO-PREP resources and students will become proficient and prepared to function in a global society.
Click HERE to see a short video about this curriculum: TODOS PREPARADOS SPANISH LESSON PLANS AND CURRICULUM by Angie Torre
Click HERE to see a preview of the Spanish Two Interactive Notebook.
(A link to a video that demonstrates, page by page, how I organize my Two Interactive Notebook is included in this product.)
ABOUT ME
I taught Spanish for 30 years.
During the five years I taught AP Spanish, all of my students passed except one, most with 4s and 5s. One year, 75% of my AP Spanish students went directly from Spanish Three to AP Spanish, skipping Spanish Four. They all passed the AP Spanish Language and Culture Test.
My principal nominated me for Teacher of the Year.
I am one of the top TPT sellers for secondary.
For my staff, I facilitated and presented a workshop on EDI (Explicit Direct Instruction) Lesson Planning.
I worked as a Consulting Teacher for two years mentoring participating teachers on quality lesson planning, instructional strategies, engaging activities, TPR Storytelling, equity, strategies for visual learners, how to teach grammar in the target language, and classroom management.
HERE'S WHAT SOME OF MY BUYERS HAVE SAID ABOUT THIS FULL-YEAR CURRICULUM:
SPANISH ONE POWERPOINTS AND CURRICULUM
Thank you so much for making these available! They are excellent resources. They are going to save my life this year! I am actively suppressing a squeal while going through these. There just isn't enough time to plan all this stuff and you've made it so easy! Seriously, thank you!
SPANISH TWO POWER POINTS AND CURRICULUM:
An excellent resource. I am very grateful for your products. Just a note, the creator responds to emails and is a great resource. Thank you, Angie! / Great resource! Thank you, Angie! / Great bundle!
Click here to see the SPANISH TWO LESSON PLANS AND CURRICULUM FOR AN ENTIRE YEAR
SPANISH THREE LESSON PLANS AND CURRICULUM
Angie, I love it! Thanks. Fantastic bundle!!!
POWERPOINTS:
Conjugations: This file saved me hours of work! Thank you, Angie!
Spanish Preguntas Power Point- How to Form Questions: This was exactly what I needed to review/reinforce questions in Spanish. Thank you!
How to Use Two Verbs in a Sentence Power Point ¡Muy impresionante! This is a fantastic product. Your PowerPoint is so clear and provides excellent practice. The handout is super, too. Love it! ¡Gracias!
Spanish Stem-Changing Verbs PowerPoint: This Power Point is outstanding! Very well done! Very thorough!
Spanish Go Verbs PowerPoint: Outstanding PowerPoint on the GO Verbs!
Ir, Venir, Places Power Point,Places TPRS, Activities: Outstanding! Excellent job! Relevant to high-schoolers!
ILLUSTRATED TPR STORIES AND COMPREHENSIBLE INPUT:
Spanish "Ser" PowerPoint and TPR Story: My students found this SO fun and funny!
Ser Estar TPR Story and other Activities: My students loved this story and activities! / Another user said: What a fun story! My students had a great time acting out this story while exploring when to use ser and estar.
ACTIVITIES AND GAMES:
Preterite - Eight Stations Activity in Spanish: "Activity was fun and creative! The students loved it and asked me when we were going to do it again!" Another user said, "It keeps the students speaking Spanish the entire period!"
Los planes son fabulosos. Me encanta todo lo que haces.
Spanish Vocabulary Board Game: My students enjoyed this game very much!
SPANISH TWO LESSON PLANS AND CURRICULUM FOR AN ENTIRE YEAR INCLUDE THE FOLLOWING:
~92 ninety minute lesson plans based on the EDI model. They can easily be modified for the regular schedule
~Everything you need for each day's lesson in a folder
~FREE Table of Contents
~Extra lesson plans and activities for the regular schedule
~Interactive Notebook and Activities and foldables
~Google Drive Activities
~Learning objectives
~Attention Getters in the form of cartoons, jokes, and photos
~Tension indicating what students will do to show proficiency at the end of each lesson
~List of items necessary for that lesson
~Student Handouts and Grammar Explanations
~Homework
~Tests, quizzes, midterm, final with Answers
~Instructional Strategies for the Teacher
~Student-centered, hands-on activities such as interactive notebook activities, whiteboards, TPR, singing, games, to name a few
~Alternate homework assignments
~Sample Classroom Rules and Policies
~Rubrics for all activities
~Paired Activities
~Competitions and Games, Trivial Pursuit
~Puppet shows; dialogues; comprehensible input using the concepts repeatedly in context
~TPR Stories
~Cloze activities
~Vocabulary Lists and Activities
~Preterite Eight Stations Activity
~Notes to the teacher
~Songs
~Many URL links
Also included are:
~Audio files and 13 SPANISH TWO VIDEOS and videos for absent students
~Culture lesson plans
~Listening practice with native speakers
~Google Slides and autocorrecting Google Forms digital versions for use in Google Classroom, other Google and digital platforms, and distance learning
SPANISH THREE LESSON PLANS AND CURRICULUM INCLUDE THE FOLLOWING:
~120 Ninety-minute lesson plans
~FREE Table of Contents
~Every resource listed above
~ Some AP Themes and Pre-AP Activities to prepare students for Spanish Four and AP: interpersonal speaking (conversación simulada), oral presentation, (comparisons) interpersonal writing (emails), interpretive readings, presentational writing (They are introduced to writing a five-paragraph essay with transitions, thesis statement, developing paragraphs, and conclusion) and authentic listening practices. College Board Rubrics or modified rubrics are used to evaluate the activities.
~VIDEOS:
Spanish Video for the Future Tense
Spanish Video for the Conditional Tense
Spanish Video for the Present Subjunctive
Spanish Video for los comparativos
Spanish Video for the Imperfect Tense
Spanish Video for the Preterite and Imperfect
Spanish Video for the Object Pronouns
Spanish Video for Los demostrativos
Spanish Video for the Present Perfect
Spanish Video for the Subjunctive- Las cláusulas adjetivales
Los comparativos y el superlativo
★ This yearlong Spanish Two and Three Lesson Plans and Curriculum for an Entire Year will be shared with you via Dropbox and Google Drive. ★
Ask your principal, department, or district to purchase this curriculum for you!
***ATTENTION DISTRICTS AND DEPARTMENTS: If you are purchasing for your school's department, please buy the appropriate number of licenses. If you have any questions, you may contact me at altespoir@sbcglobal.net Use this curriculum for your PLCs (Professional Learning Communities) and common assessments.
To receive free resources, discounts, and notifications of new products, click on the following link to follow my store: ANGIE TORRE
*****************************************************************************************************
OTHER PRODUCTS THAT MAY INTEREST YOU:
For just Spanish Two Lesson Plans only, click here: Spanish Two Lesson Plans and Curriculum
For the Spanish Three Lesson Plans only, click here: Spanish Three Lesson Plans & Curriculum
AP Spanish Lesson Plans & Curriculum
Total Pages
8,202 slides, 2519 documents, 29 videos
Report this resource to TPT