Spanish Weather el tiempo PowerPoint and Interactive Notebook Activity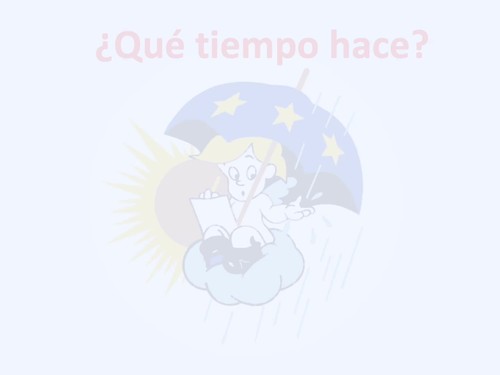 ;
98 Power Point slides and 6 Word documents
Description
Students learn how to talk and write about the weather and seasons in Spanish. The resources include a 75-slide PowerPoint on the vocabulary for el tiempo y las estaciones with eye-catching images, interactive notebook and Google Drive activities, student handout, and digital versions for distance learning.
The 75-slide Spanish Weather El tiempo PowerPoint includes the following:
Learning objective
Description of the weather with visuals
Check for understanding in which students describe the weather
Weather in context (complete sentences)
Practice in which students complete the cloze sentences. (Los meses del invierno son…)
Practice in which students tell what people are wearing
Seasons
Clothes worn in each season
The difference between, "nieve" and "nieva", "llueve" and "lluvia"
Competition
Also included are:
Interactive Notebook Activity that students fill out while watching the PowerPoint. They draw the weather, draw clothes on a mannequin and complete the sentences.
Study guide / student handout of weather vocabulary and clothes worn in each season
Google Slides digital versions for use in Google Classroom, other Google and digital platforms, and distance learning
THIS PRODUCT IS INCLUDED IN THE FOLLOWING MONEY-SAVING BUNDLE: Weather and curriculum
To receive free resources, discounts, and notifications of new products, click on the following link to follow my store: ANGIE TORRE
******************************************************************************************************
OTHER PRODUCTS THAT MAY INTEREST YOU:
Spanish Weather and Seasons Autocorrecting Activities
Spanish Body and Health PowerPoint
Total Pages
98 Power Point slides and 6 Word documents
Teaching Duration
2 hours
Report this resource to TPT