Specific Sports *Bundle*: Soccer, Basketball & Volleyball Units-Drills & lessons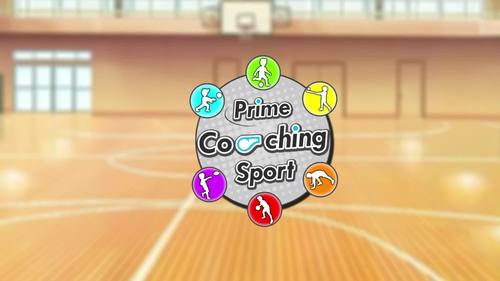 ;
What educators are saying
This resource is amazing for someone who is not very experienced teaching sport. There is so much included and it is very easy to use.
Excellent! There are lots of motivating warmups and modified games to get the students using their soccer skills.
Products in this Bundle (3)
Also included in
I've put together a bundle of the resources I've made, available here so you can purchase everything in one go with big savings! AND, when I add new resources to this bundle, you have access to them for free, without any additional purchases needed!In this bundle you'll get:(Grades K-3)• Kindy-Grade

Price $250.00

Original Price $278.67

Save $28.67
Description
In this bundle you'll get our 3 complete sport specific units: Soccer | Basketball | Volleyball - You'll be equipped and so confident to teach these sports with ease to your grade 3-6 classes
Save $$$ on this PE & gym teaching bundle now!
WHY DO I NEED THIS AWESOME BUNDLE?
If you need instant, ready to go sport-specific lesson plans to focus on skills, technique and gameplay, these packed units are perfect for you. Maybe you are overwhelmed by trying to teach these sports to your class, and are stuck with unimaginative drills and games? Your kids will love developing the fundamental skill elements needed for each sport. Each unit is packed with
• Warm-up games
• Pair ball work
• Skill & drills
• Modified games
• Rotation stations
• Relay races
1. Soccer
The Soccer lessons pack is full with over 45 of the best soccer warm-up games, skills, drills and activities to turn the simple game into an engaging and exciting sport class. You'll have the complete confidence to teach out on the field or in the sports hall.
2. Basketball
The Basketball lessons pack is the best resource you'll find to teach elementary grade basketball. It's filled with skills, drills and engaging activities to really develop and teach the fundamentals of the popular game, your kids will love it!!
3. Volleyball
The Volleyball lessons pack has EVERYTHING YOU NEED to deliver game-changing volleyball to you grade 3-6 classes. The pack is PERFECT for you if you are looking to build your practical knowledge and create an opportunity for your kids to play volleyball through FUN, CHALLENGING, REWARDING and tried and tested activities.
› Teaching PE and sport has never been this simple and exciting!
• My NEW Youtube channel has weekly videos for simple ideas, drills + skills to support you to teach, and for your students to see, click HERE to check it out!
Any questions and further support at danny@primecoachingsport.com
Teaching Duration
Lifelong tool
Report this resource to TPT