Speech Therapy Customizable Rubric BUNDLE - Speech and Language Assessments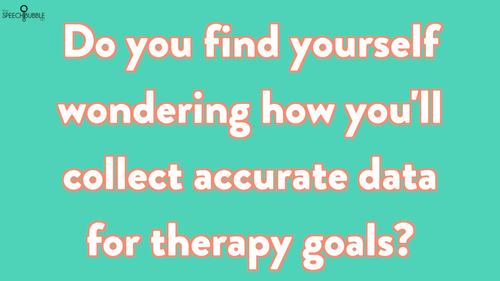 ;
What educators are saying
These rubrics are awesome. They are a great resource for looking at students needs and accessing where they are!
This resource is wonderful. I just started in the schools, so its really nice to have something handy like this to use frequently.
Products in this Bundle (2)
Description
Are you tired of struggling to track certain speech and language goals that seem impossible to monitor? As a speech-language pathologist, you know how important it is to assess and document your students' progress. However, it can be challenging to accurately evaluate skills such as topic maintenance and other pragmatic language abilities in real-life situations.
That's where these Speech Therapy Rubrics come in handy. 
These data collection sheets provide an easy-to-use system for tracking those difficult-to-count skills. These rubrics give you a simple and comprehensive evaluation of your students' progress, allowing you to monitor their development and set achievable goals.
The pragmatic language assessment tools feature a 1-5 scale with corresponding criteria, enabling you to quantify your students' performance. You can record the date and score up to 9 times and use the notes section to keep track of your observations. The graph grid helps you visualize your students' progress over time.
━━━━━━━━━━━━━━━━━━━━━━━━━━━━━━━━━━━━━━━━━━━━
 ✨LANGUAGE RUBRICS INCLUDED: 
Categories 
Associations
Verb Tenses
Irregular Past Tense Verbs
Irregular Plural Nouns
Synonyms
Antonyms
Describing
Subject/Verb Agreement
Simple Sentences
Compound Sentences
Complex Sentences
Asking Questions
Answering Questions
Context Clues
Multiple Meaning Words
Vocabulary
Sequencing
Following Directions
Concept Words
Inferring
Summarizing
Predicting
Writing
Main Idea
Details
Voice
Fluency
Articulation
 ✨SOCIAL LANGUAGE RUBRICS INCLUDED:
Initiating greetings
Eye contact
Responding to greetings
Turn taking in games
Turn taking in conversations
Topic maintenance
Asking questions during conversation
Non-verbal cues
Personal space
Identifying problems
Stating solutions
Stating perspectives
Figurative Language
➡️ That is a total of 41 RUBRICS plus the capability to CREATE YOUR OWN!
Make your speech and language assessments more efficient and effective. With the user-friendly rubrics and data collection sheets, you'll be able to focus on what truly matters - helping your students reach their full potential.
━━━━━━━━━━━━━━━━━━━━━━━━━━━━━━━━━━━━━━━━━━━━
These are CUSTOMIZABLE. Please watch this VIDEO to see how you can create your own FULL SIZE and MINI rubrics. Customizing is great for creating rubrics for groups or those unique/oddball goals. They're also great for INTERVENTION!
SEE WHAT OTHER SLPS HAD TO SAY:
❤️"This is so so helpful for those language skills that aren't just black and white (plus or minus).  I love that she teaches you how to make your own as well.  I am looking forward to using this with all of my kiddos with higher level language needs."- Rebecca H.
❤️ "These are great! I really struggle with taking data, particularly when qualitative data is more appropriate than percentages. These rubrics are a helpful place to start so that I can track my students' progress." - K.
LOOKING FOR MORE LIKE THIS?
ABOUT THE SLP:
✋Hi! I'm Maureen, and it's awesome to meet you. I am an experienced and ASHA-certified Speech-Language Pathologist, as well as a Certified Autism Specialist. Being a speaker at the American and Hearing Association Convention, as well as at various state conventions, over the years has been truly inspiring.
✍I have been creating resources since 2012 to help other professionals support their students. I believe in creating thoughtful and thorough materials to help you shine; Innovative and supportive creations to help you love what you do! ❤️
⭐If you have any questions about this resource, or if you simply like to 'talk speech' with me, send me an email at thespeechbubbleslp@gmail.com. 
━━━━━━━━━━━━━━━━━━━━━━━━━━━━━━━━━━━━━━━━━━━━
Customer Tips
Get credits to use for future Teachers Pay Teachers purchases.
Visit the My Purchases Page and click the leave a review button. Your account will be credited for future purchases. 
Having difficulty with a file?
Visit the FAQs section, submit a help ticket, or ask a question on the Q& A tab before leaving feedback.
━━━━━━━━━━━━━━━━━━━━━━━━━━━━━━━━━━━━━━━━━━━━
Follow me for awesome info✨TPT ✨Blog  ✨Newsletter ✨Facebook ✨Instagram ✨ Pinterest
━━━━━━━━━━━━━━━━━━━━━━━━━━━━━━━━━━━━━━━━━━━━
Copyright © The Speech Bubble SLP
Permission to copy for single classroom use only.
Please purchase additional licenses if you intend to share this product.
Report this resource to TPT