Student of the Week Writing Bulletin Board for Building Classroom Community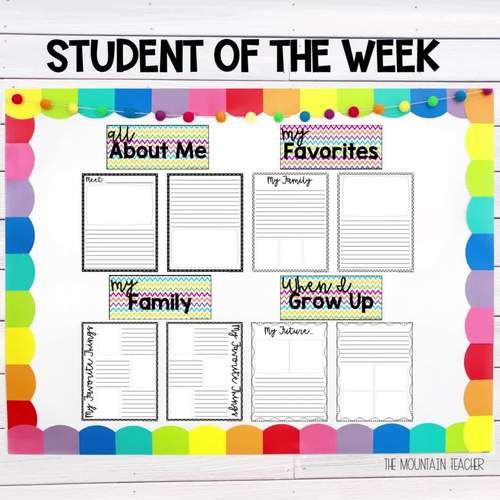 ;
Description
Engage students in building a classroom community with this fun-filled at home project. This student spotlight template for your bulletin board or morning meeting is the perfect way to highlight a student a week in your classroom. Similar to student of the week, student spotlight allows students to share a little bit about their life with your entire class.
This project can be completed either at school or at home with the parents. Students are encouraged to add photographs, but can also add drawings to their finished pieces.
This product includes:
- Bulletin Board Headers
- Parent Letters
- Teaching Tips/Lesson Plans
- Pages for the Students
- All About me
- My Favorites
- My Family
- When I Grow Up
- Extra Page for Whatever Category You Choose
This is a great way to build a classroom community. This product is applicable for many grade levels, and is a quick and easy way to learn about the culture from which your students come from.
Enjoy!
Report this resource to TPT