Study Skill Integration Training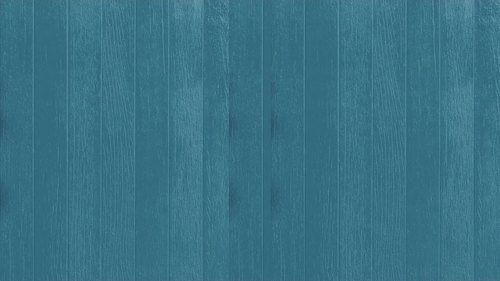 ;
What educators are saying
This is a great resource to incorporate study skills in the classroom. I like that it gives you little things that can make a big difference and how to set them up with ease.
Description
Ideal professional development for middle school teachers, the Study Skill Essentials Training will help teachers integrate study skills into their curriculum without losing instruction time.
This training program includes a training manual, with links to training videos and is accompanied by a workbook that includes actionable steps after each lesson.
Complete with examples and downloadable templates, teachers will be able to implement these proven strategies systematically to provide support to all students.
THIS FILE INCLUDES:
One Training Manual of 39 pages
- 24 Lessons with links to online training videos
One Workbook of 38 pages
- Big Take-Aways
- Action Steps
One File of Easy to Use Samples and Templates ($40 value)
- 5 Templates in Microsoft Word & PowerPoint
- 3 Example PDF files
THIS TRAINING IS DESIGNED FOR:
+ Teachers to purchase and complete independently
+ Administrators to purchase for teacher teams or departments
+ School districts to purchase for professional development training sessions
Learn more about TpT School/Administrator purchasing HERE.
HOW IT WORKS:
+ Teachers can work through the training materials at their own pace.
+ Each lesson includes action steps to implement the strategies in the classroom – these steps can vary in length of time it takes to complete.
+ The training manual identifies the goals of each lesson, along with the study skill development it supports.
Study Skills supported in this training:
Learning Goals - Identifying clear objectives and expectations
Time Management - process of organizing and planning how to divide your time between specific activities
Organization - the ability to create and maintain systems to keep track of information or materials
Test Preparation - reviewing and actively studying specific content for the purpose of demonstrating understanding on a test
Active Study Strategies - ways to manipulate words, symbols and ideas so that you better understand and remember new information
Goal Setting & Priorities - the process for thinking about your ideal future, and for motivating yourself to turn your vision of this future into reality
Self-Reflection - assessing yourself, your ways of working and how you study in order to adjust and make improvements for future choices and actions that will help you reach your goals
Motivation - the process that initiates, guides, and maintains goal-oriented behaviors
Textbook Skills - proven strategies for reading and studying textbooks
Note-Taking Skills - a way of concisely recording important information so that you can recall it later
Reading Skills -read, comprehend, interpret and decode written language and texts
ADDED BENEFITS:
+ This resource includes printable PDFs, action steps, tutorials, and templates for each lesson so you always know exactly how to implement what you're learning.+
+ Leave life-long impacts on students' academic careers through with the Study Skill Essentials Training Program. You'll get grab and go strategies that you can implement immediately; a proven plan to develop skills over time so they stick; and support through your mindset shift that will transform your instruction and your students' learning experiences.
Not sure if this is for you?
THIS IS FOR YOU IF...
+ You're an educator who desperately wants to see their students find academic success.
+ You know your students need study skills, you're just not sure how to go about helping them develop these vital skills.
+ You're willing to make a few adjustments to your daily routines and procedures to help your students develop good study habits.
+ You're in it for the long haul and are willing to see the process through to see your students shine.
+ You're willing to take a deep dive look at your mindset as a teacher and further your own education to have a long-lasting impact on your students.
Looking for stand-alone study skill lessons? Then check out:
Study Skills 9 Week Course Curriculum by Midgley
+ After you have used this resource, please return to your purchases file on TpT and leave a review! You will earn TpT credit towards future purchases and support a fellow teacher! Thank you!
+ Click the green star next to my store name so you can be notified about new products, updates and get the latest download.
+ Let's Share! I love seeing these resources in action! Take pictures and share with me! You can email me directly at teachlikemidgley@gmail.com or tag me on Instagram @teachlikemidgley
Report this resource to TPT