Summer Camp Activities Project Based Learning Math With Google Slides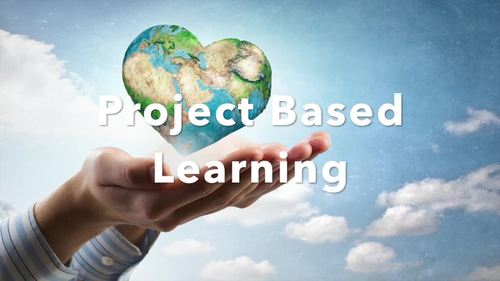 ;
PDF

Google Apps™
Includes Google Apps™
The Teacher-Author indicated this resource includes assets from Google Workspace (e.g. docs, slides, etc.).
What educators are saying
We used this as a final project in June. Students loved working in small groups to plan camps and present to the class!
I used this during summer school. The students loved working together to create their own summer camps based on their likes. It was very engaging.
Also included in
This Project Based Learning bundle includes over 50 different units for the whole year and a set of PBL essential elements posters. These PBL units incorporate 21st Century skills with challenging, engaging, and creative activities. There are lots of opportunities for differentiation and technology

Price $150.00

Original Price $288.44

Save $138.44
Description
Give your students an opportunity to experience summer camp. In this Project Based Learning unit, your students will work in collaborative groups to plan activities for an overnight summer camp for children. Decide on the theme of the camp and the age of the campers. Will your camp focus on sports, music, art, horseback riding, etc.?
Students will use their creativity in planning camp activities so the campers will have a memorable experience. During the activities, campers will learn to work together as a team, and develop skills, confidence when participating, and self-esteem. Plan indoor activities such as art, music, crafts, and outdoor activities which go with the theme of the camp.
WHY TEACHERS LOVE PBL...
This PBL unit incorporates 21st Century skills with challenging, engaging, and creative activities. 
There are opportunities for differentiation, cooperative learning, and technology integration. 
Activities include tolerance, growth mindset.
This real-world challenge requires students to use inquiry, critical thinking, and creative minds during high-interest cross-curricular activities [math, STEM, social studies, ELA].
Easily adapted for enrichment or gifted students in other grade levels.
IN THIS UNIT:
Open a Summer Camp introduction
Draw the camp layout
I Wonder – questions about opening a camp
Your camp's Vision, Mission, and Core Values
Camp Logo
Camp Song
Interview an Expert
Ideas for Outdoor Activities
Plan an outdoor Game
Ideas for Indoor Activities
Plan an Indoor Game
Ideas for a Special Camp Day
Plan a Special Camp Day
Camp Cheer
Plan a day at camp
Camp Photos
Nature Hunt Activity
More ideas for camp theme
Pennant activity
What Will I Pack?
Letter to parents
Design the t-shirts
Plan meals and snacks for a day
How to Make S'mores
How to Make Hot Dogs
Purchase items to make hot dogs
Purchase items for a meal
Compass Treasure Hunt
Campfire Stories
Likes and Differences
Design a brochure to advertise your camp
Application for Camp Staff
Application for Camper
Design posters promoting growth mindset using Typorama
My Reflections
TEACHERS LIKE YOU HAVE SAID...
⭐️⭐️⭐️⭐️⭐️ "I used this as a summer school project. The students loved completing all the various parts. I'm teaching in China, so there was lots of discussion of vocabulary and cultural aspects of summer camp. Excellent resource!"
⭐️⭐️⭐️⭐️⭐️ "I used this with my class before we went to sixth grade camp and they loved it! I really enjoyed seeing what they came up with, and one thing I really loved about this project was how creative they were. They did a great job and it was a lot of fun."
⭐️⭐️⭐️⭐️⭐️ "My student's loved this project! Were engaged the entire time!"
*******************************************************************
YOU MAY ALSO LIKE…
→ Project Based Learning Growing Bundle
→ Project Based Learning Units
→ Project Based Learning Digital Interactive Notebook
*******************************************************************
Copyright © Sweet Integrations. All rights reserved by the author.
Permission to copy for one classroom only. You can purchase additional licenses if more than one classroom uses the product.
© 2015 Google and the Google Apps are registered trademarks of Google Inc.
*******************************************************************
Follow Me for sales, product launches, and FREE resources.
*******************************************************************
Drop by my blog, Sweet Integrations for more ideas for your classroom!
Report this resource to TPT